For good reason, the kitchen is frequently referred to as the "heart" of the home. It's where we gather to cook and enjoy meals, make memories, and express our culinary talent. To begin a culinary expedition, you'll need a kitchen army that serves a variety of purposes. This article will go through key kitchen products from A to Z and smart kitchen gadgets that will help you become a master cook in your own house…
A – Apron
Let's begin with a kitchen item that every cook requires: an apron. Protect your clothes from spills and splatters while also adding a stylish touch to your kitchen attire. An apron not only serves a practical purpose, but it may also represent your personality and culinary hobbies.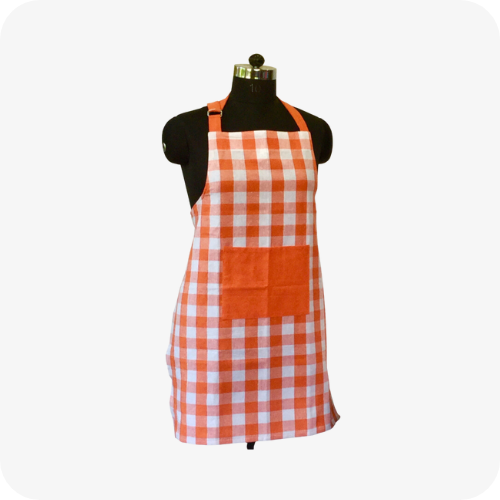 B- Blender 
The blender is a versatile kitchen appliance that may be used to prepare smoothies, soups, sauces, and even homemade ice cream. It's a must-have for everyone who enjoys producing great and nutritious drinks and snacks.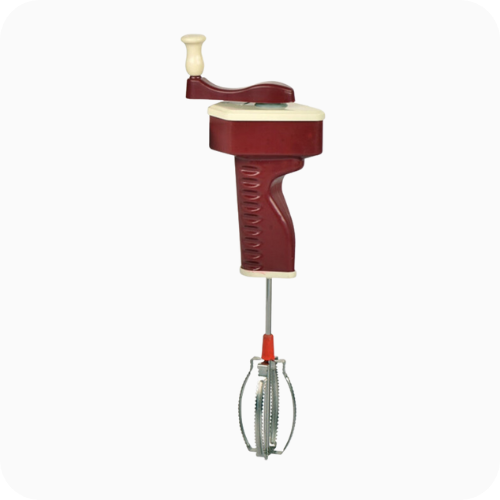 C- Chef's Knife
A high-quality chef's knife is at the heart of the kitchen. It is required for chopping, slicing, and dicing a broad variety of meals. To make your prep job easier, invest in a sharp, well-balanced chef's knife.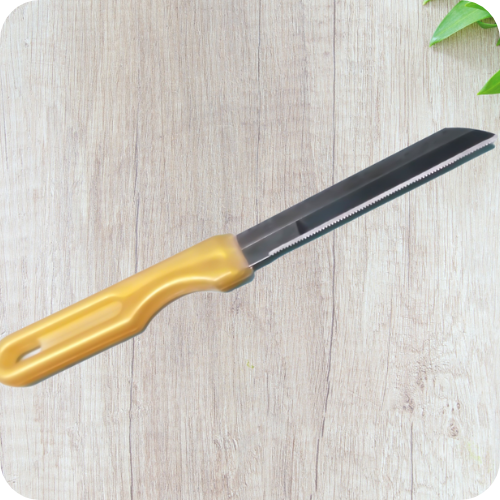 D – Digital Food Scale
Accuracy is very important in cooking, and a digital food scale is a smart kitchen gadget that guarantees precise measures for baking and frying. A food scale is essential whether you're following a recipe or experimenting with your own dishes.
E – Espresso Maker
An espresso machine is a coffee lover's dream come true. In the comfort of your own home, you may enjoy barista-quality coffee and espresso. It is more than a kitchen tool; it is a daily ritual.
F – Food Processor
A food processor is a multitasking wonder that can easily chop, slice, shred, and purée. It's ideal for preparing pesto, hummus, pie crust, and a variety of other recipes that call for finely ground ingredients.
G- Garlic Press 
Chopping garlic can be a time-consuming chore, but a garlic press is a smart kitchen gadget that is quick and easy. Say goodbye to garlic fingers that are sticky and welcome to the strong flavor of freshly crushed garlic.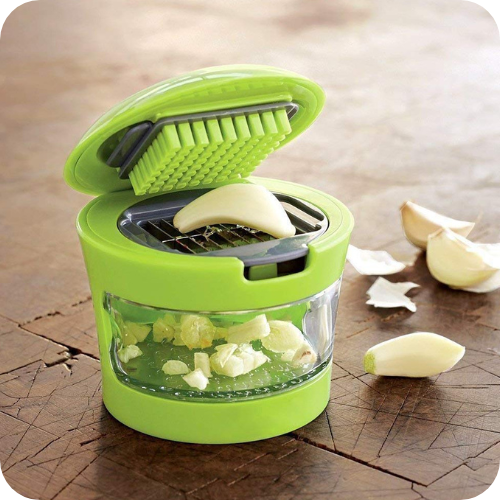 H -Hand Mixer
A hand mixer is a useful kitchen product for beating and combining ingredients, whether you're making cookies or a fluffy omelette It's small and simple to operate, making it a favorite in many kitchens.
I- Instant Pot
For good cause, the Instant Pot has taken the cooking world by storm. This multifunctional gadget performs several culinary duties, including pressure cooking, slow cooking, sautéing, and more. It's a time-saving kitchen tool.
J – Juicer
A juicer is a must-have kitchen gadget from kitchen items A to Z…  for anybody who enjoys fresh fruit and vegetable juices. It extracts the liquid goodness from your favorite fruits and vegetables, resulting in a nutritious and delicious beverage.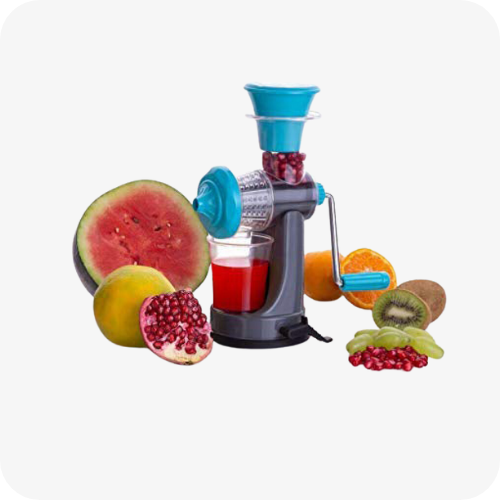 K- Kitchen Shears 
Kitchen shears are useful for more than simply cutting paper; they are also useful for jobs such as trimming herbs, cutting chicken, and opening food packing. Keep a pair in your kitchen drawer for easy and rapid chopping.
L – Ladle
A ladle comes in a helpful kitchen gadget for serving soups, stews, and sauces. Its large bowl and long handle make it simple to dish out beverages without spilling them.
M- Mandolin Slicer 
Using a mandolin slicer, you can make consistent slices of fruits and vegetables. It's ideal for potato chips, scalloped potatoes, and precise vegetable garnishes.
N – Nutcracker
Cracking nuts may be a difficult and dirty chore, but a nutcracker makes the process easier. This kitchen tool is useful whether you're eating a dish of mixed nuts or baking with chopped nuts.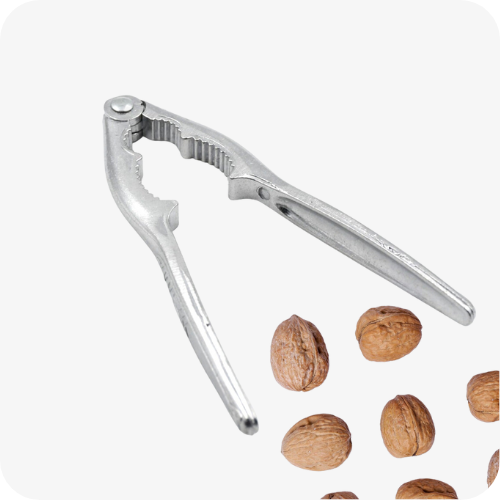 T- Thermometer for the Oven
Using an oven thermometer, ensure that your oven is at the proper temperature. It's a must-have for baking, roasting, and broiling because oven thermometers are notoriously unreliable.
P – Peeler for Potatoes
A decent potato peeler makes peeling potatoes and other vegetables a snap. Invest in one of these useful kitchen gadgets to save time and effort in the kitchen.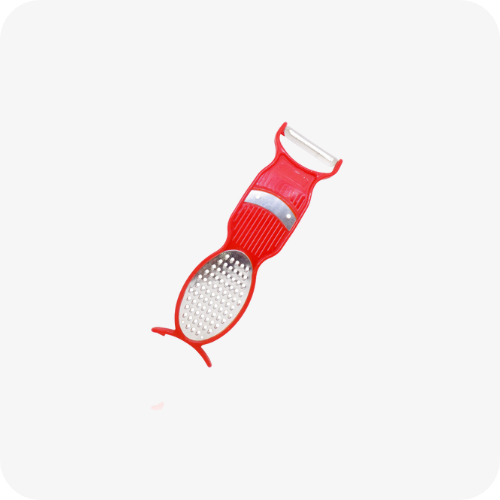 Q- Quiche Pan 
A quiche pan is required for making savory and delectable quiches. Its fluted edges provide your culinary masterpieces a beautiful touch.
R – Rolling Pin
Flattening dough for pies, pastries, and cookies requires the use of a rolling pin. Choose one that is durable and has comfortable handles for easy rolling.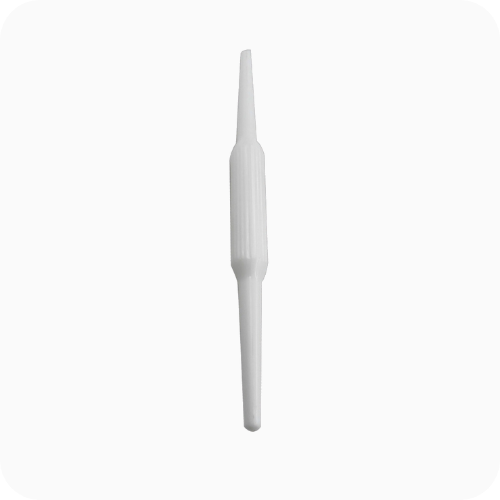 S- Spatula – Silicone
Silicone spatulas are excellent for scraping the rest of the batter or sauce from bowls and pans. They are heat-resistant, simple to clean, and available in a variety of shapes and sizes.
T- Tongs
Tongs are flexible culinary utensils that may be used to flip, toss, and serve food. Tongs with a locking mechanism are easier to store.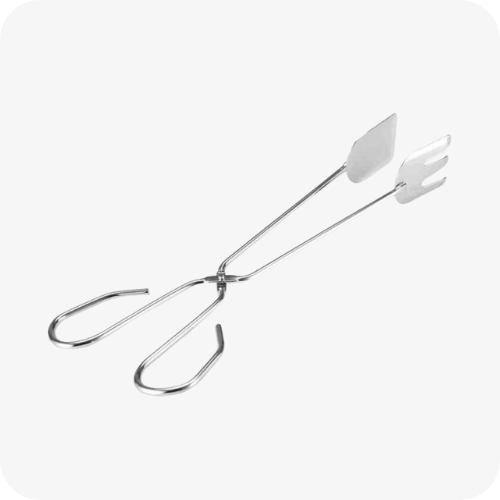 U- Utensil Holder 
A utensil holder will help you keep your kitchen organized. It's a trendy method to keep your culinary tools close at hand while you're cooking.
V- Vegetable Peeler 
A vegetable peeler, in addition to a potato peeler, is useful for easily peeling carrots, cucumbers, and other vegetables. Its razor-sharp blade provides quick peeling.
W – Whisky
A whisk is necessary for combining, whipping, and adding air to your recipes. A good whisk is essential for cooking scrambled eggs or whipping up a meringue.
X – X Shaped Cutting Board 
While there aren't many kitchen goods that begin with the letter "X," an X-shaped cutting board may be a one-of-a-kind addition to your space. Its shape makes it simple to install over the sink for quick meal preparation.
Y- Yoghurt Maker 
If you enjoy yoghurt, a yoghurt maker allows you to customize the flavors and manage the ingredients. It's a better and less expensive way to enjoy this dairy treat.
Z – Zester
A zester is an essential kitchen tool for adding citrus zest to meals as well as shredding cheese and seasonings. It's a little but powerful culinary tool that may enhance the flavors of your dishes.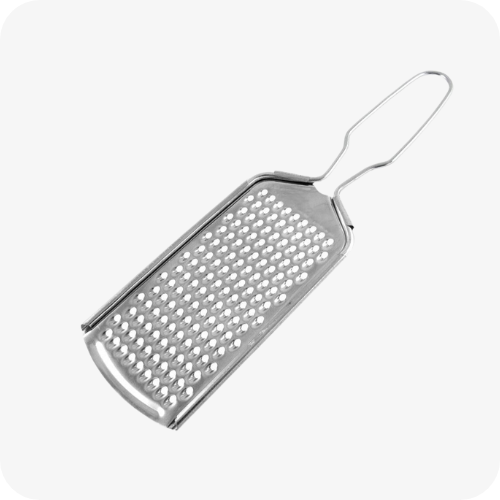 Conclusion
These kitchen items A to Z covered vital kitchen tools that any home cook should have in their armory, from aprons to zesters. These devices and equipment make cooking and baking more efficient, fun, and creative. Whether you're a seasoned chef or a rookie in the kitchen, having the correct tools on hand will help you maximize your culinary potential. So, fill your kitchen with these A-to-Z basics and set off on a wonderful culinary adventure.
Happy Cooking …