I get a variety of responses when I tell people that affiliate marketers do earn, but the majority of them are extremely perplexed. Some people are unfamiliar with the term "affiliate marketing," while others have the impression that it is a con that has outlived its popularity. Who is involved in affiliate marketing and what exactly is it? How does it function? And the major query: Is it possible to actually earn money from it?
You may have a lot of questions about affiliate marketing as a novice. Therefore, let's respond to them!
Here are 8 of the most frequently asked questions regarding affiliate marketing.
1. AFFILIATE MARKETING: WHAT IS IT?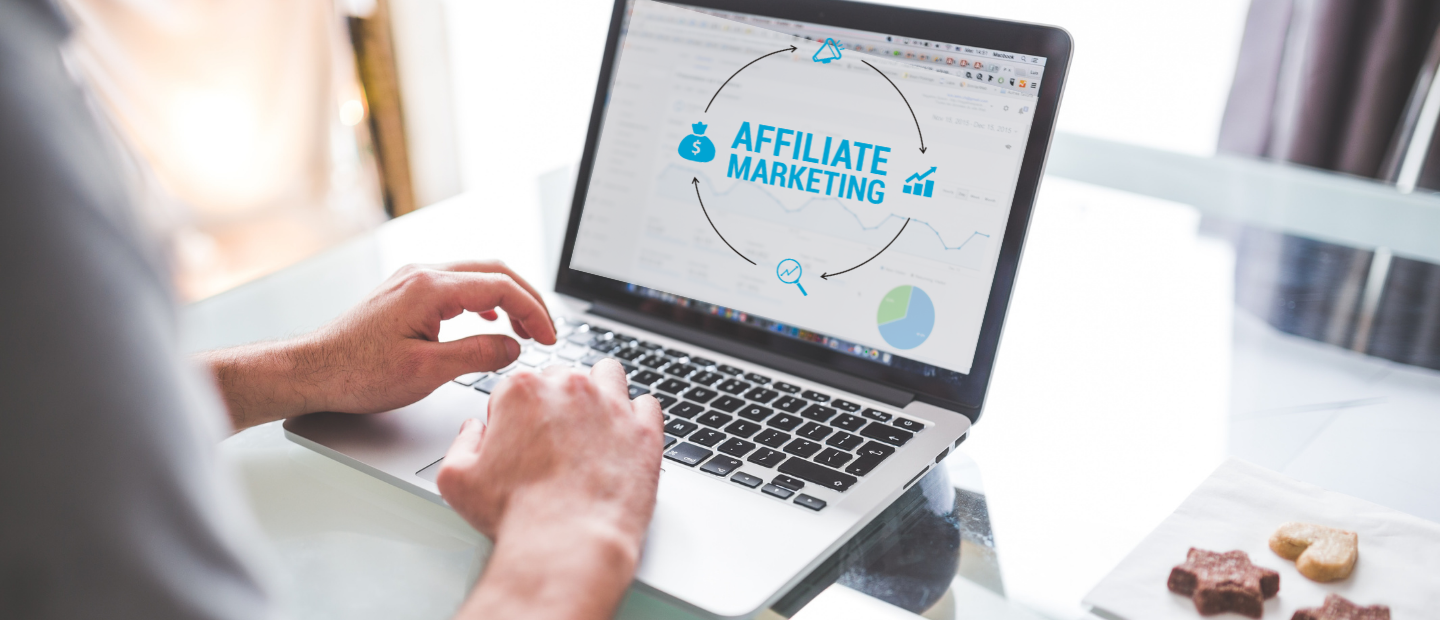 I hear this question the most frequently. Promoting a merchant's products or services in exchange for a certain payment or commission is known as affiliate marketing. It varies from vendor to vendor, with some paying you for each click on a link and others giving you a percentage of the sale.
In essence, think of it this way: You love a certain product so much that you recommend it to all of your friends. However, sharing the information with others also earns you a small amount of money. It can become a side job or even a full-time job if done on a larger scale to a group of people who trust your opinion and are interested in the products and services you promote.
2. WHO IS ELIGIBLE TO BE AN AFFILIATE MARKETER?
Actually, anyone! Affiliate marketing is a career that practically anyone can pursue, as opposed to other occupations that necessitate years of education or training, time spent in unpaid internships, or entry-level positions. You don't have to have a certain level of education, you don't have to be a certain age, or live in a certain area. You can complete this task with just a reliable internet connection.
We wouldn't recommend you quit your job to be an affiliate marketer, though. Note that the most successful affiliate marketers spend months or even years developing their audience, gaining their trust, and establishing a dependable business model that generates revenue before they quit their jobs to become full-time affiliate marketers.
Therefore, despite the low entry requirements, there is a significant upfront amount of unpaid work. In addition, having certain abilities, such as writing, video editing, WordPress, web design, and programming, can certainly help you succeed. But this definitely doesn't mean that you cannot succeed at affiliate marketing without these skills.
3. HOW CAN AFFILIATE LINKS BE PROMOTED?
When most people think of affiliate marketing, they usually think of websites. However, there are a few different ways to promote your affiliate links, including:
1. A blog or website
2. A newsletter or an email list.
3. Social media platforms like Twitter and Facebook
4. Post on forums or blogs (in the comments section).
5. Create a digital book or other product.
6. Videos on YouTube.
Although the most successful affiliate marketers employ more than one of these strategies to generate income from multiple sources, there are times when only one of these strategies is utilized, so select an option that fits you the best.
4. HOW CAN YOU BECOME AN AFFILIATE?
Affiliate marketers have two options for becoming affiliates: networks of affiliates and affiliate programs. In essence, an affiliate program is a one-on-one situation. You are the affiliate and have signed on to promote a single company's services or goods. On the other hand, affiliate networks are more like umbrellas that can contain numerous affiliate programs beneath them.
The most important factor in deciding which affiliate networks or programs to join is who you are and what you want to promote. It is common for novice affiliate marketers to overlook the significance of establishing a niche. Products and supplies for babies, for instance, fall into a rather broad category; instead, focus on eco-friendly toddler toys and supplies. This plan is much more narrowly focused and will have a much deeper impact on your audience, whether they are email recipients or website visitors.
In general affiliate programs may have a minor registration fee. However, joining the Sabezy Affiliate Program is a 100% FREE platform to use.
5. WHAT KINDS OF NETWORKS AND AFFILIATE PROGRAMS ARE THERE?
Anything from camping and the great outdoors to beauty and skincare to cooking and baking is supported by affiliate programs. Again, choosing which networks or programs you want to join will be simpler if you choose a niche with greater precision.
Your followers won't be particularly interested in romantic or luxury vacation packages if you're promoting affordable travel for families. Therefore, select a niche first, and allow that to direct you to the appropriate affiliate networks and programs.
6. HOW IS PAYMENT HANDLED?
This varies based on the network or program. Sabezy Affiliate Program pays you on the completion of the sale cycle- including the closure of the return window. You can earn up to 15% for any sale that is made through your link!
7. HOW LONG IS THE LINK VALID FOR?
Most Affiliate programs give you a certain time block to earn a reward for a particular sale made. It may be a few hours, a few days, or months. At Sabezy, the link will be valid for 24 Hours and the affiliate gets paid for every sale made through the link in that time.
8. IS IT POSSIBLE TO MAKE A LIVING AS AN AFFILIATE MARKETER?
This is the query that all novice affiliate marketers seek answers to. It's true that being an affiliate marketer can pay the bills, but it won't happen overnight. Anyone who claims that you can make thousands of dollars in your first month or two working as an affiliate marketer is delusional. This is the kind of job that can pay off in the long run despite requiring some effort upfront.
This is the reason why so many people believe that affiliate marketing is out of date or hasn't worked for them. They give it a shot for a few months, make very little, and then declare it a failure. However, you can actually make money if you stick with it over time.
Understanding your audience (blog readers, social media followers, etc.) and the kinds of products and services you want to offer are the best ways to ensure success as an affiliate marketer and to consistently release new content. A few blog posts won't make you hundreds of dollars, but you should start to see some money coming in over time.
So these were the top 8 frequently asked questions about affiliate marketing. If this income stream has interested you and you would like to start your journey, go forward and give the Sabezy Affiliate Marketing Program a try! Read here for a step-by-step guide! (Blog Link) Additionally, we have created a Sabezy Affiliate Pathshala playlist on our Official Sabezy YouTube Channel. Here you can find all the important videos on how to get started and how you can start earning. You can also head to the Sabezy Affiliate Marketing FAQs and learn in-depth about the same. Stay Tuned! We will keep coming up with exciting stuff that will help in easing your affiliate marketing journey!
Sabezy Affiliate Marketing ke saath #AiseKamaoPaise.