Playing a major part in shaping oneself, friendships hold the golden seat in our hearts. More embellished, naturally, with the stones we choose and adorn it with! That is of course our friends!
Now, growing up watching Jai- Veeru the epic and chaotic duo, and Imran- Kabir- Arjun, the messy trio sure did set some serious friendship goals ahead of us.
Have you always wanted a group of friends that would just be the epitome of Bollywood drama and love? Or do you and your wonderful friends take a little from Bollywood on friendship? Either way, you must look at the carefully created list of movies that are MAJOR Friendship goals. No cap- these movies can be considered toppers in a friendship day movies time binge list:
Sholay
Either while having a gala time with our friends or departing from them for a long time, the song "Yeh Dosti Hum Nahi Todenge " makes an appearance somehow. Though released in 1975, it teaches the essence of a true friendship even in 2022. We are sure the legacy will continue for decades to come- setting an example for the youth. The direction, the song placement the depiction of love and friendship- everything was, is, and will be perfect about Sholay, which makes it one of the best friendship movies ever released.
Zindagi Na Milegi Dobara
What is better than your dream vacation? A vacation with your friends! Be it friends motivating each other or them being up to some shenanigans, we always use "Apne andar chhupe dar ko mitana chahte ho na? Toh ye raha hum sabka sabse bada darr – Maut. Let's face it." From finding our purpose to fighting our inner demons, Zindagi Na Milegi Dobara has taught us all of it. But mainly, all of us need at least one vacation with our group once in our lifetime!
Dil Chahta Hai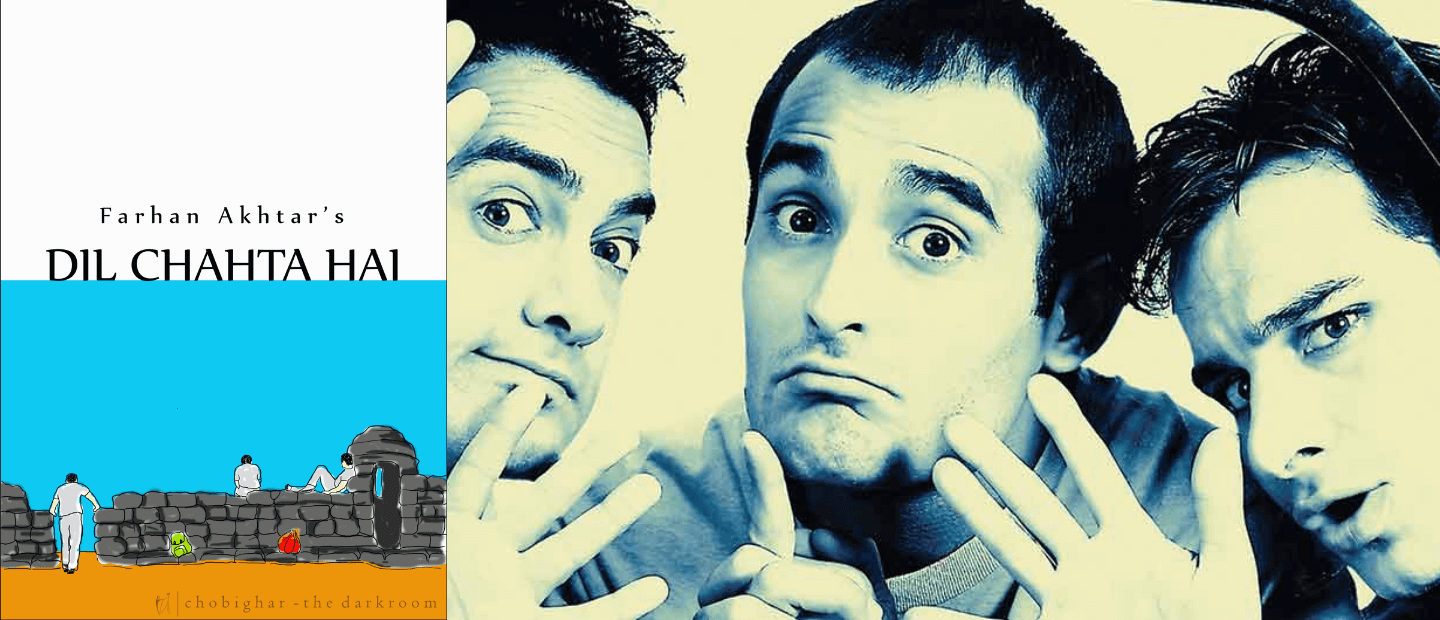 "Ham Logon Ko Har Saal Na Ek Baar Goa Zaroor Aana Chahiye " Deciding and then procrastinating on the Goa Plans? Time to relish the beauty of Goa and the friendship between Sameer, Akaash, and Sid! Maybe that will inspire you to finally bring fruit to your Goa Plans! Not only Dil Chahta Hai, but many more Bollywood movies have been a major part in giving us all major FOMO for missing all those Goa trips- still, every single one of the viewers will always be reminded of Dil Chahta Hai while talking of friendships and Goa!
3 Idiots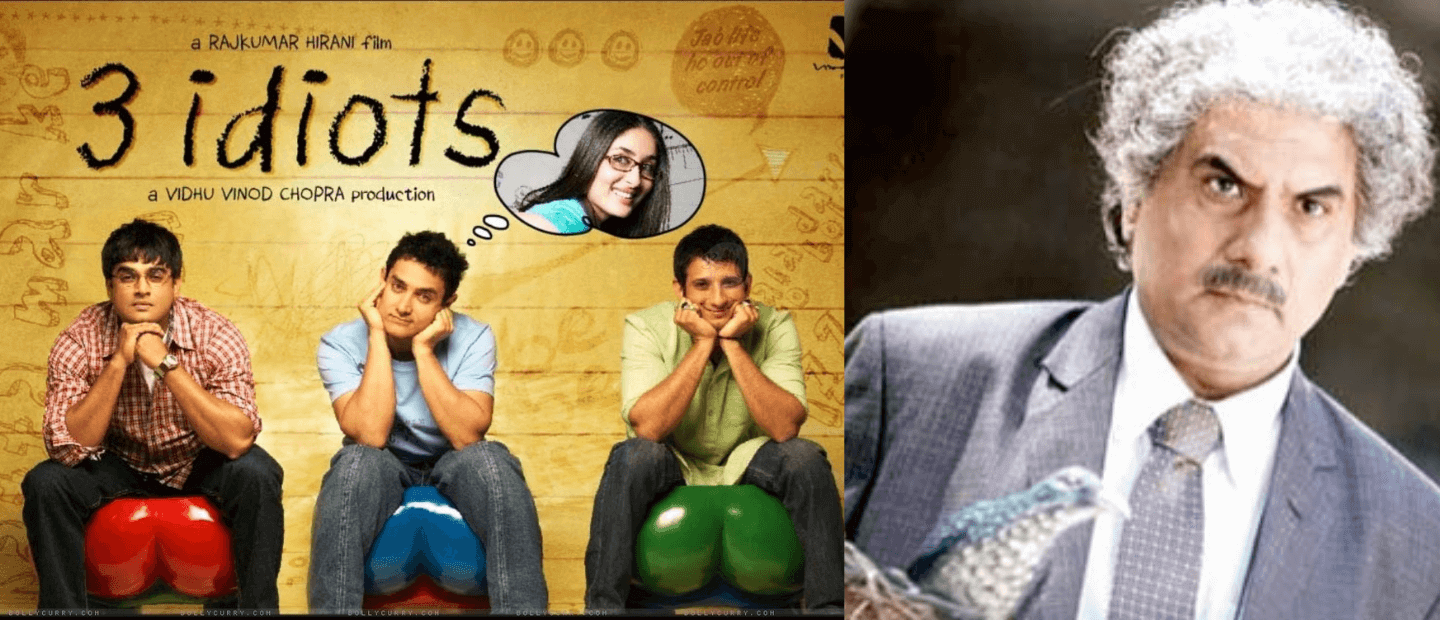 The exemplary friendship movie of the decade- Three idiots! It is a tale of three young, serious but fun loving guys, bonding over their common pains – ragging and engineering. The sheer naivety with which the characters play around in their years of college, using their wit to counter even the slightest of bullying, fills our heart with love and nostalgia about our own friendships.
And when Farhan said, "Badi Duvidha Thi, Dost Ko Sambhalte Ki Dost Ki Maa Ke Aasoon Pochte…Phir Humne Socha Hatao Yaar Matar Paneer Pe Concentrate Karo…" It summed up the entire gist of friendship.
Munna Bhai MBBS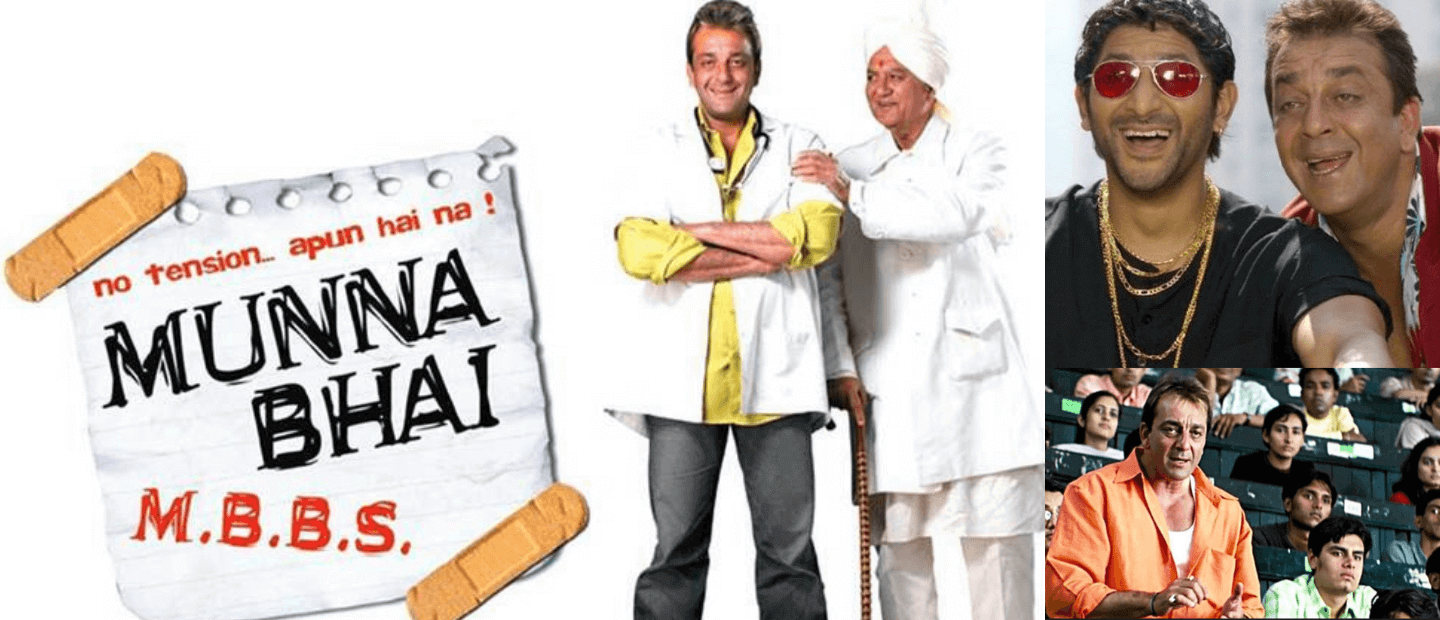 Loving our friends so much that we are the perfect duo like Munna and Circuit means "Bhai ne bola karne ka matlab karne ka". Being around for one another all the time and never giving up is the spirit MunnaBhai teaches us with the chaos that ensues in the entertainer of the decade.
Yeh Jawaani Hai Deewani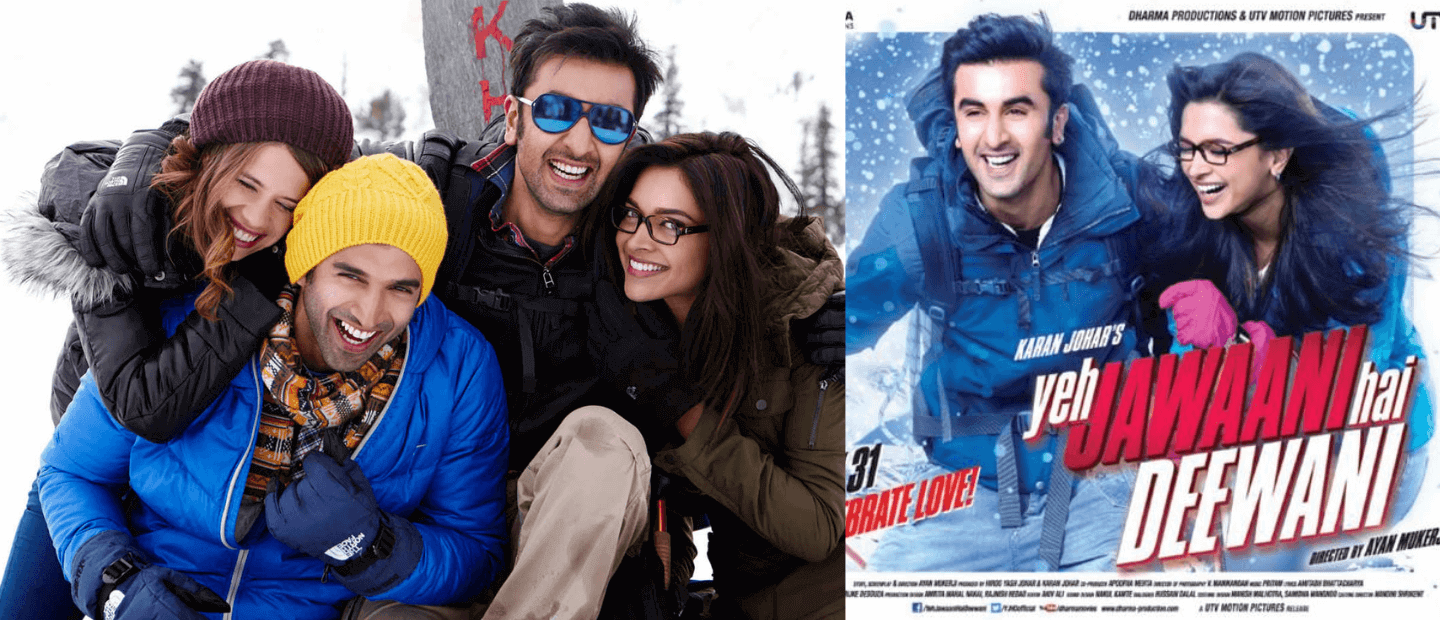 Ever thought of embarking on a journey that is a contrast of what you normally are? Just imagine meeting your high school bullies on it and eventually making friends with them! Exciting, isn't it? Well Naina sure did live our dream before we could. As you know- "Kuchh logo ke sath sirf waqt bitaane se sab kuchh sahi ho jaata hai!" And Bunny, Naina, Avi and Aditi's bond proves it right.
Andaaz Apna Apna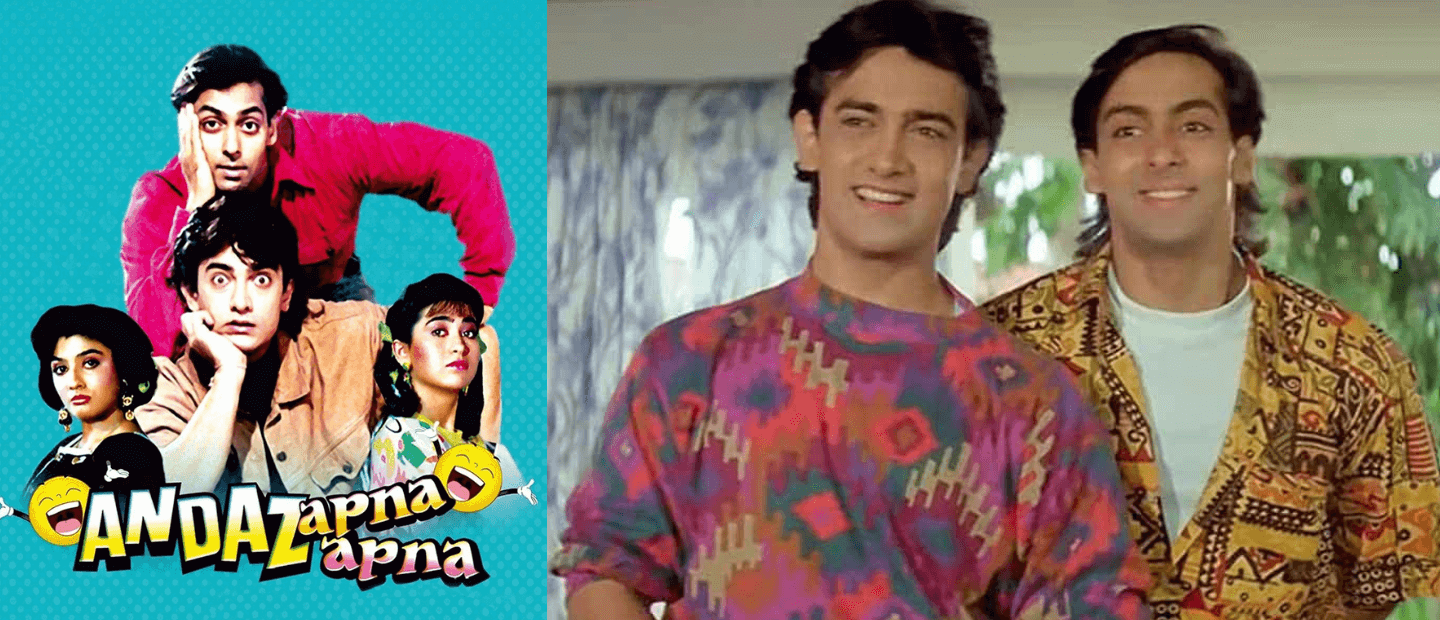 The movie depicts Amar and Prem the mastaane's banter-filled friendship, while delivering punches of laughter. There's a distinctive fun in saying "Shabash mere cheetey!" whenever your friend aces anything. Andaaz Apna Apna is a classic comedy released more than 2 decades ago, still manages to tickle your funny bone whenever we watch it.
Stree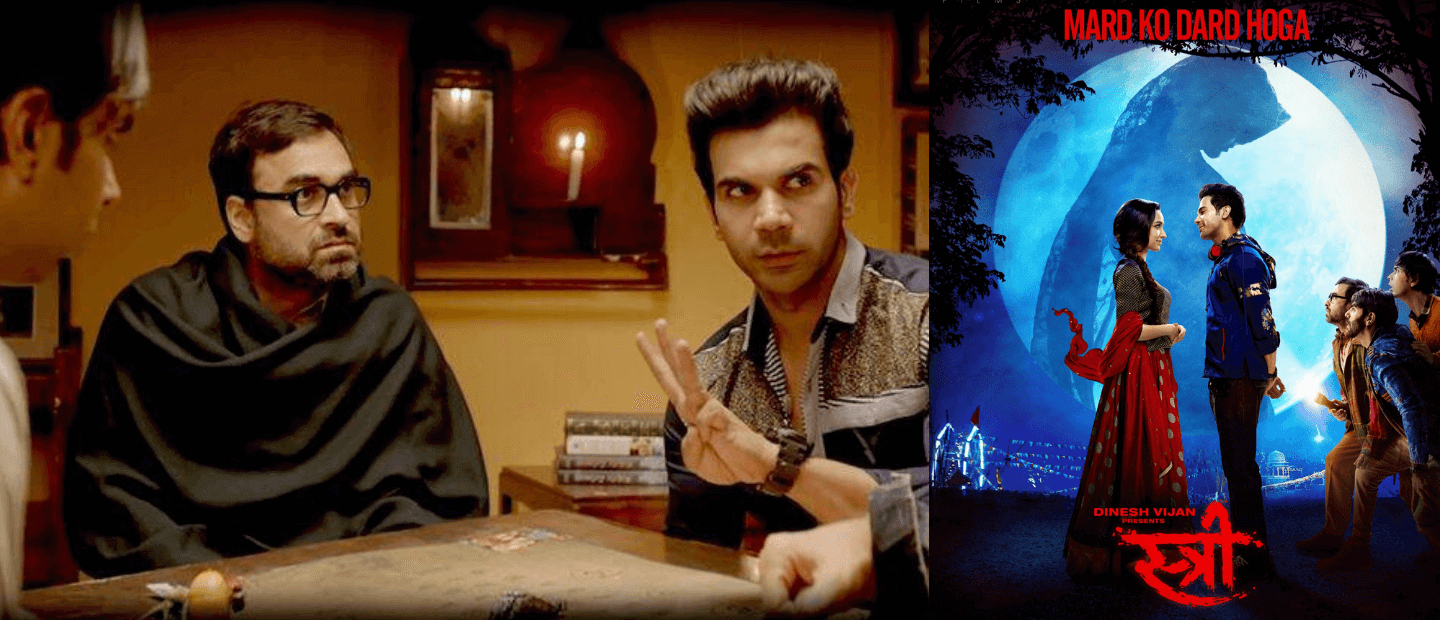 Every group of friends has this one man infatuated with a beautiful woman, just like Vicky! And every Vicky needs his friends to guide him not only on the rules to persuade his love interest but also to help him out of all the roadblocks by saying- "Wo Stree hai!"
Phir Hera Pheri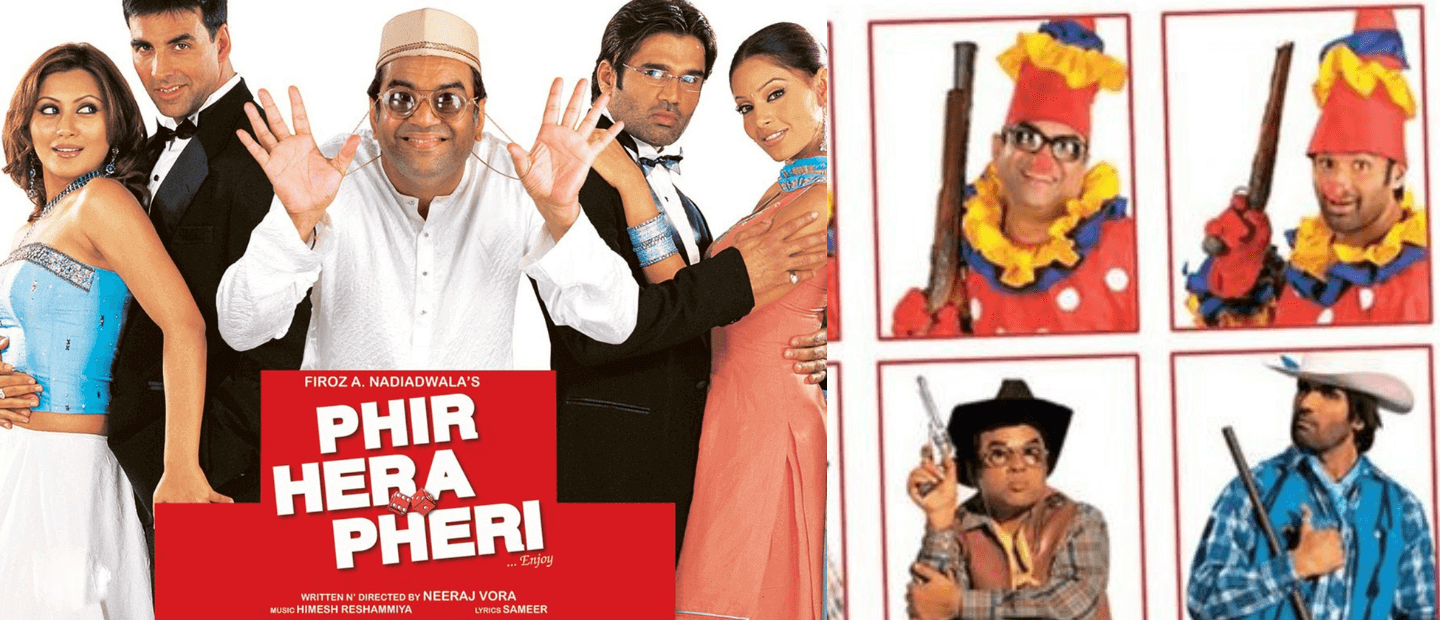 When you cancel a plan, emotional drama is bound to come from your group. Do you also dismiss them by saying the classic dialogue from Raju- "50 rupaya kaat over acting ka?" Well you are one Bollywood fan, we must say. Well looking at the plans Raju had for the trio to grow rich; we can say it is good to sometimes not go forward with them. Even if Phir Hera Pheri is hailed as a comedy movie, it can be noted as the best movie on friendship that Bollywood has ever fished out for us viewers.
Chhichhore
There comes a day when all friends drift apart for reasons like career, family, further studies, etc. Everyone knows it is a blast from the past when the long-lost friends meet. And when the memories take us into the flashback- it only makes the bonds stronger. Because-"Dost jinke sath hum haste hai, rote hai Par zindagi jeena sikhte hai". Chhichhore is one such movie that makes us miss our friends a lot more than we do in our daily lives. Bonus- it makes us believe in never giving up on our goals.
Every genre may or may not lose its charm over time, but friendship rules ahead in Indian cinema. This has been proven time and again with amazing friendship movies coming our way year by year. So here was our take on the best friendship movies Bollywood has given us till date.
If you enjoyed what you read and would like to incorporate these movies into your day-to-day lives, check out all the uber-cool T-shirts available at Sabezy.