Graphic T-shirts have become a staple lately in everyone's closets. Women have come to enjoy the quirk that graphic T-shirts add to their otherwise essential daily clothing. Be it a fun evening with friends, a date, or even a work day, as we are inclining towards comfort, more and more women can be seen adapting to T-Shirts. Paired with denim, pants, or any other type of bottoms, these are the best T-shirts that will amplify your look.
We all definitely browsed through all the T-shirts that we have always wanted to buy but couldn't, further increasing our fashion FOMO even more. We also have one or the other sale on all the amazing ladies' T-shirts that leaves us in a dilemma of whether to buy or to miss out and wait for a better time to do so. Even when we do buy the T-shirts, we would either wear them till the last thread comes off or it would just keep sitting in our wardrobe due to the confusion on how to style them. We have all seen the plain black T-shirt with a sassy saying on it that tempted us to just buy it.
Let's just admit, that like many other clothing pieces adorned by us in our growing years, T-shirts have been judged when worn by grown women. In Spite of being wardrobe essentials, Graphic T-shirts in particular have carried the perception of being more casual and even juvenile among the general public. Well, being the unapologetic, forever thriving women that we are, we can definitely don a graphic T-shirt in all our social appearances. And to do that effectively, we would just need to know how to style the T-shirts. So let's go through a definitive guide to styling graphic T-shirts for every single occasion–
Tuck The T-Shirt In: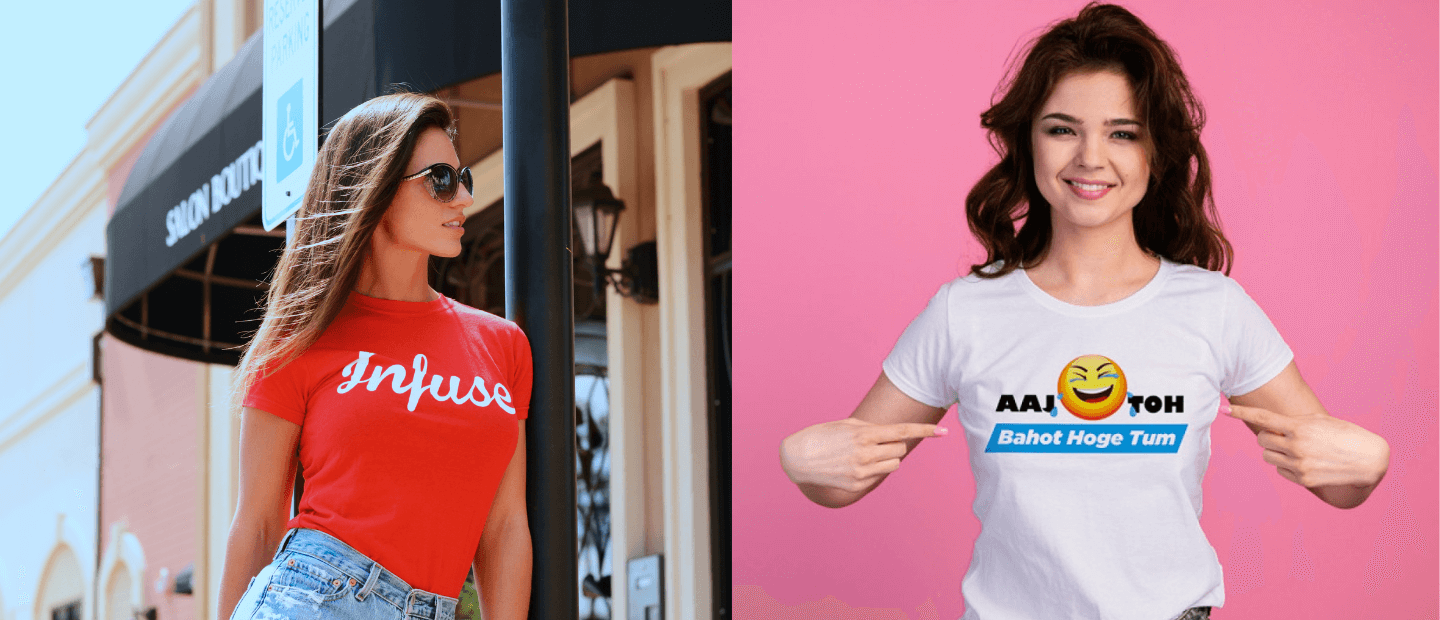 If you tuck your button-up shirts in, why not your T-shirts? When styling an outfit with a graphic T-shirt, the first and most important rule is to style the T-shirt itself. Your initial thought may be to simply let the tee fall where it may. Instead, you could try tucking your T-shirt into your bottoms. Only tucking part of the T-shirt in or tying it are two alternatives. By only tucking it in part, you give your style edginess and dimension to the entire ensemble, rather than just letting the T-shirt hang loose.
Use The Blazers: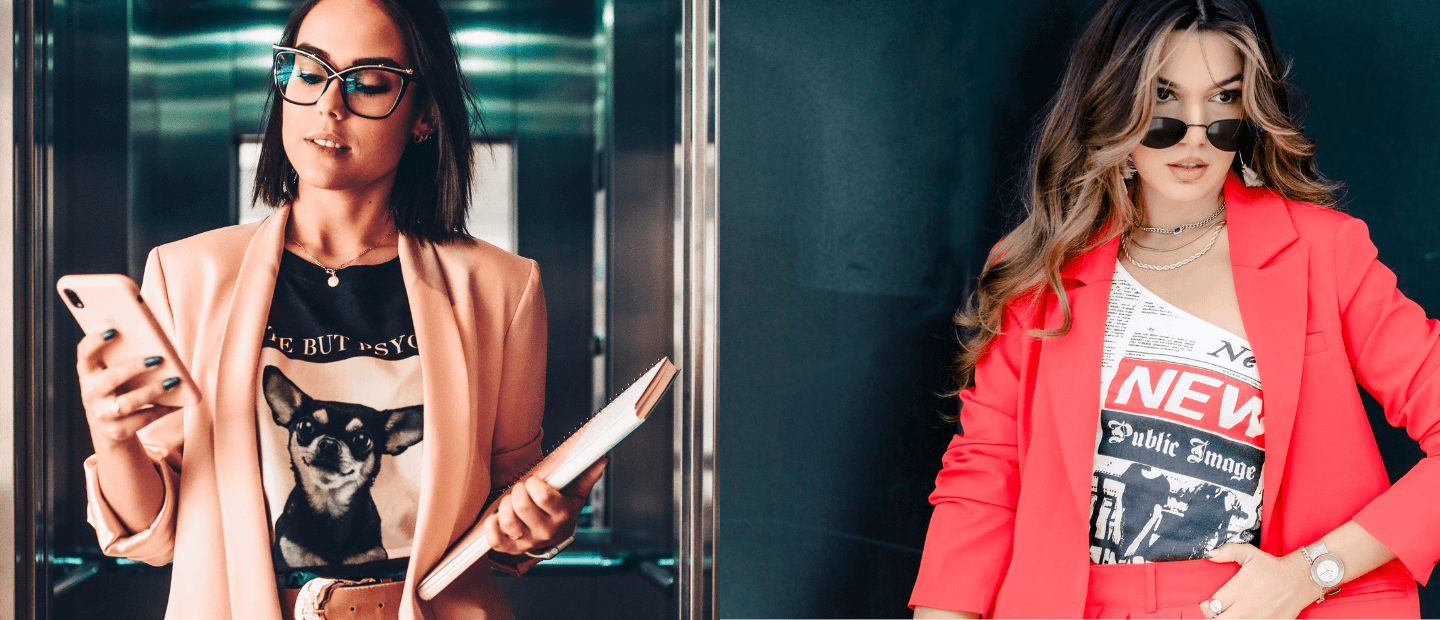 Although tucking or tying graphic T-shirts is the first step in modernizing a graphic T-shirt outfit, the real key is ensuring that your ensemble has structure. Put on a blazer to accomplish this, which is a simple step. Choose a straightforward navy or black blazer or wear one with a splash of color to give your ensemble a little more oomph.
Wearing a denim jacket, a colorful bomber jacket, or a moto jacket can be fun if you don't like blazers. These choices are great for a night out, but maybe not so much for a day at work.
Amp It Up With Pants: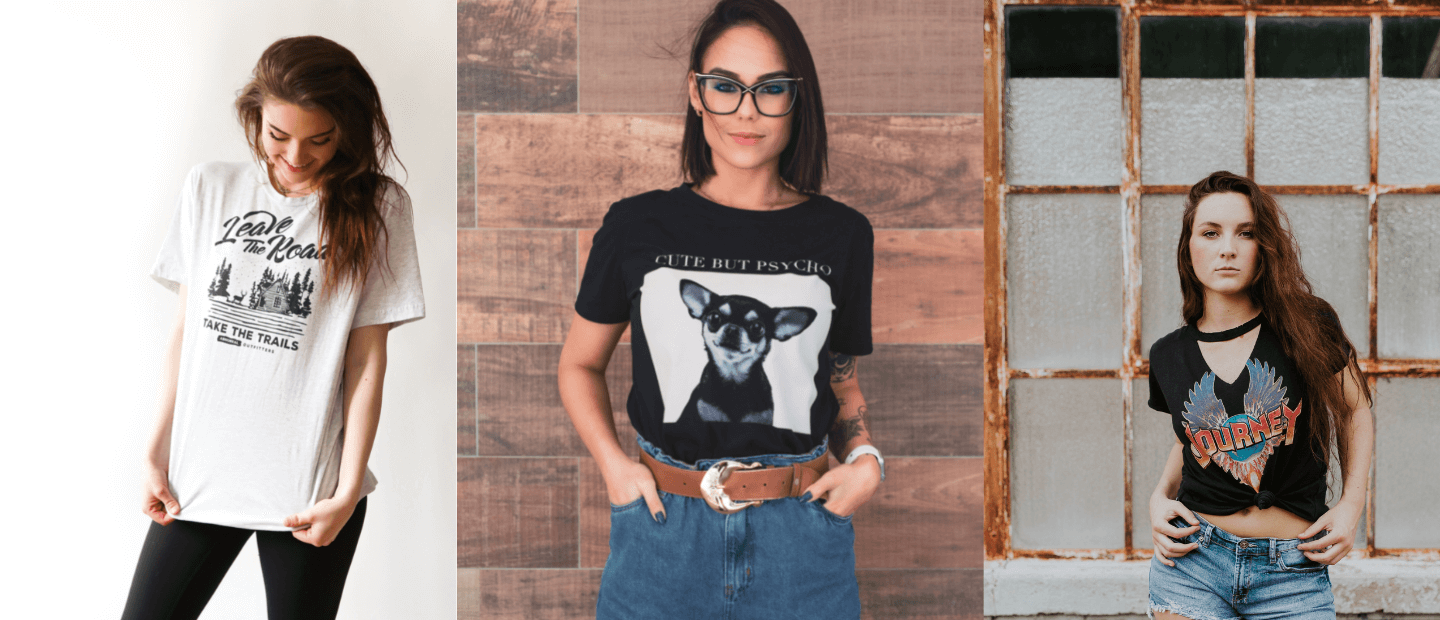 After you've mastered the blazer, you can experiment with different pants to match your graphic T-shirts. Jeans or leather pants are the standard option. By adding a blazer or some heels, you can dress it up for a more polished rocker look. Consider pairing your graphic T-shirt with slacks with stripes, floral, or other patterns if you want to experiment with a more casual approach. Wearing pants in a striking color is another option. To keep things looking intentional and put together, choose pants that match the color of your graphic T-shirt.
Wear them with a skirt: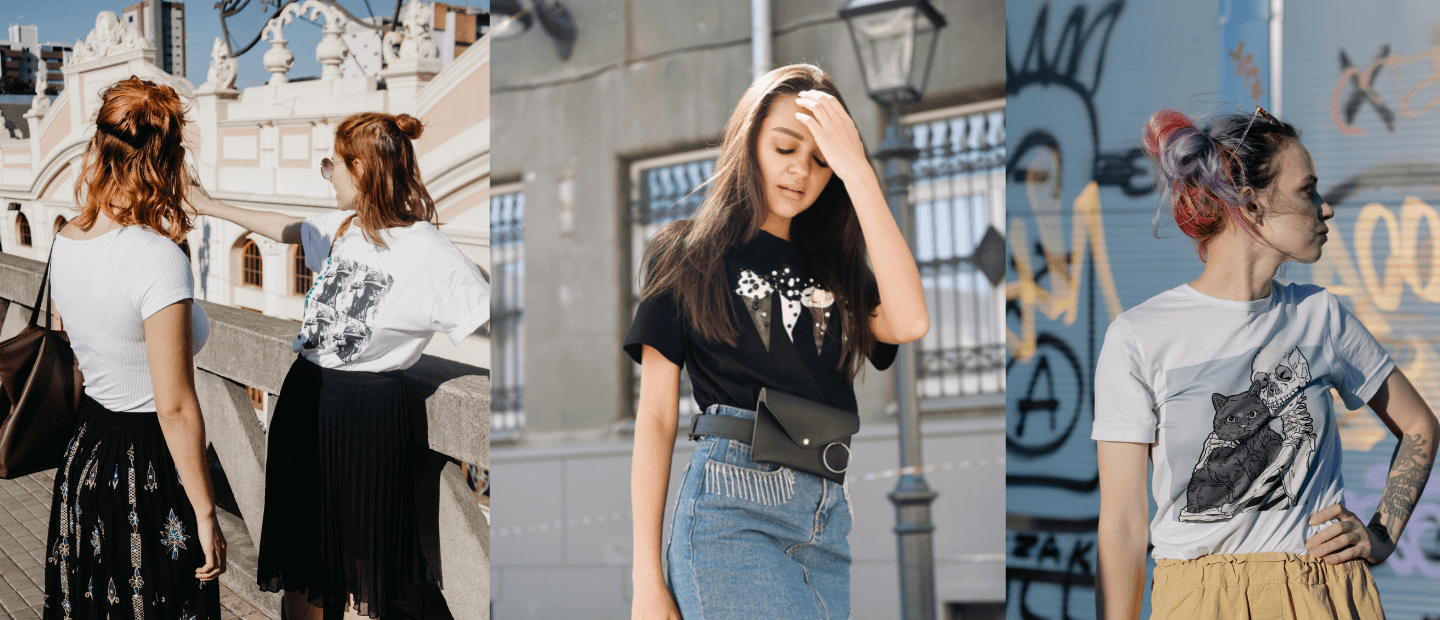 If you prefer a more feminine style, you might want to wear a skirt with your graphic T-shirts.
For a more flirtatious appearance, wear a skirt that has a flow or stick with a pencil skirt to keep things sleeker. It may seem counterintuitive to wear a skirt with a T-shirt, but the outfit is bold, interesting, and fun because of the oxymoron. To give this outfit even more depth, wear your favorite statement necklace or bracelet.
Keep the layers: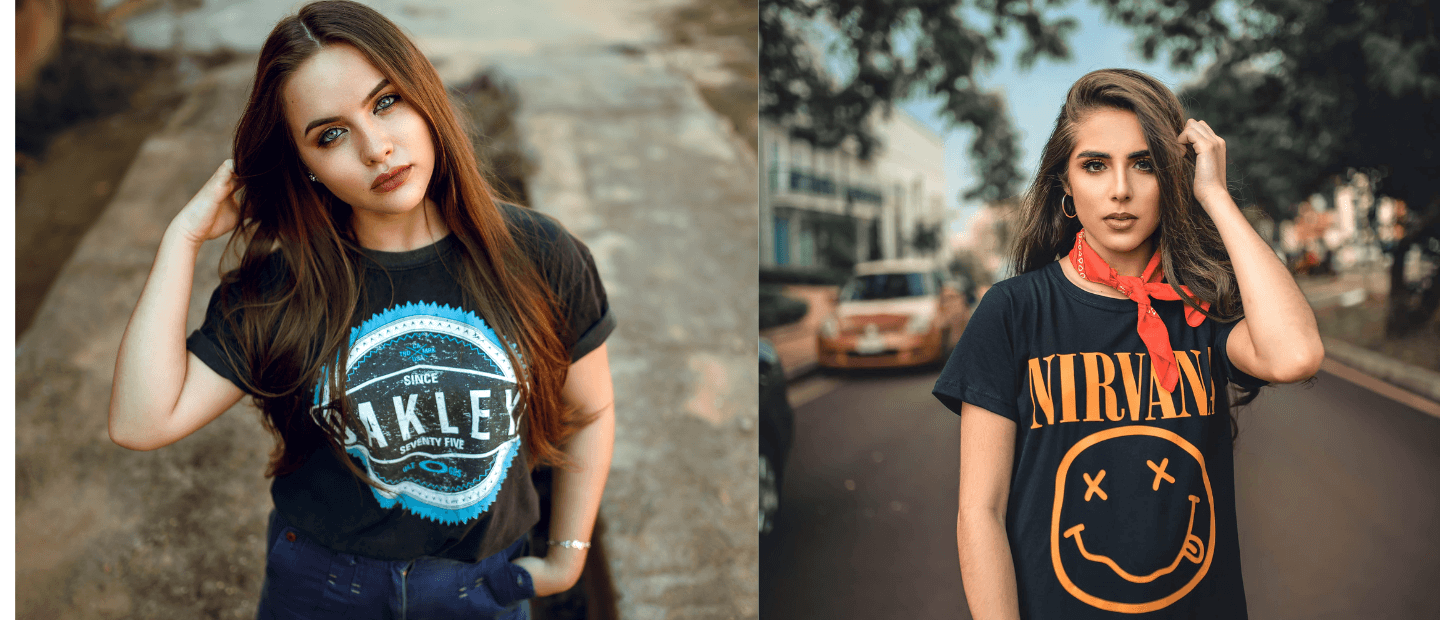 Regardless of whether it's mid-July or you're making hot chocolate in December, layering is essential for any graphic T-shirt outfit's success. Throughout the year, you can wear a t-shirt over a short-sleeved button-up with a pattern that matches or even goes against the colors of the T-shirt to make the outfit more interesting. You can also layer your T-shirt with a chunky statement necklace that matches its colors. To achieve the most polished appearance, cuff the button-up's sleeves over the T-shirt's sleeves.
You can wear neutral cardigans and sweaters that let the graphic T-shirt's colors be the focus of the outfit. Or you can also wear colors that complement one another to make the outfit a little bit more daring. Layering your graphic T-shirt over a turtleneck is another way to get into the 90s throwback fashion trend.
You can also wear a graphic T-shirt under jumpsuits or overalls if you're not quite ready to rock them. This way, they're just giving your already adorable outfit a little more depth without going overboard.
If you found this guide helpful and it has tempted you into buying more awesome graphic T-shirts, go and check out the freshly launched collection of women's t-shirts online at Sabezy.
Thank you for reading!