Eye makeup is a powerful tool that can enhance your natural beauty and transform your overall look. Whether you're attending a special event, going on a date, or simply wanting to experiment with different styles, there are countless eye makeup looks to choose from. In this blog post, we will explore 10 must-try eye makeup looks for every occasion. From classic smokey eyes to elegant bridal makeup, we've got you covered. So, grab your brushes, and let's dive into the world of eye makeup!
1. Classic Smokey Eye Makeup:
The classic smokey eye makeup look is a timeless look that never goes out of style. It adds depth and drama to your eyes, making them the focal point of your face. To achieve this look, start by applying a neutral base color all over your eyelids. Then, incorporate a darker shade into your eye's crease and outer corners. Finally, smudge black or dark brown eyeshadow along your upper and lower lash lines for a sultry effect. Finish off with a few coats of mascara, and you're ready to rock the smokey-eye look!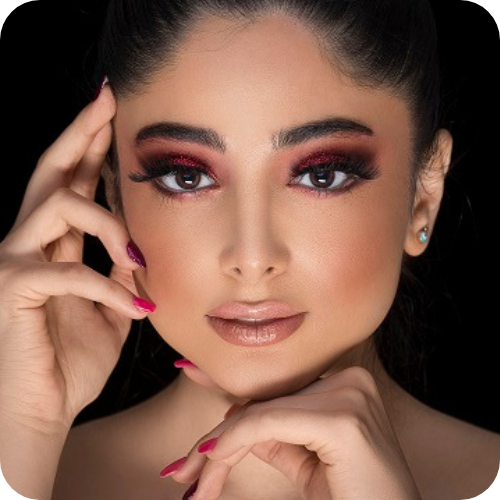 2. Bridal Eye Makeup:
On your wedding day, you want to look your absolute best, and the right eye makeup can make all the difference. Bridal eye makeup should be elegant, soft, and long-lasting. Opt for neutral shades like champagne, taupe, or soft pinks to create a romantic and ethereal look. Enhance your eyes with a touch of shimmer on the inner corners and a subtle winged eyeliner. Don't forget to curl your lashes and apply waterproof mascara to ensure your eye makeup stays flawless throughout the day.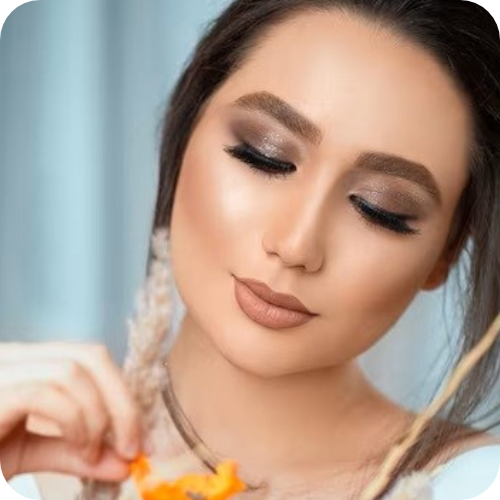 3. Natural and Fresh Eye Makeup:
Sometimes, less is more, and a simple eye makeup look can be just as stunning as a bold one. Natural and fresh eye makeup focuses on enhancing your features without overpowering them. Start by applying a light, neutral eyeshadow all over your lids. Then, define your lash line with a thin line of brown eyeliner. Finish off with a coat of mascara to open up your eyes and create a fresh, awake look. This minimalistic approach is perfect for everyday wear or when you want to achieve a "no-makeup" makeup look.
4. Step-by-Step Eye Makeup Tutorial:
If you're new to eye makeup or want to learn new techniques, a step-by-step tutorial can be incredibly helpful. Break down the process into easy-to-follow steps, explaining each one in detail. From prepping your eyelids to blending different shades, guide your readers through the entire eye makeup application process. Include images or video demonstrations to make it even more accessible. This type of blog post is not only informative but also empowers your readers to recreate the looks themselves.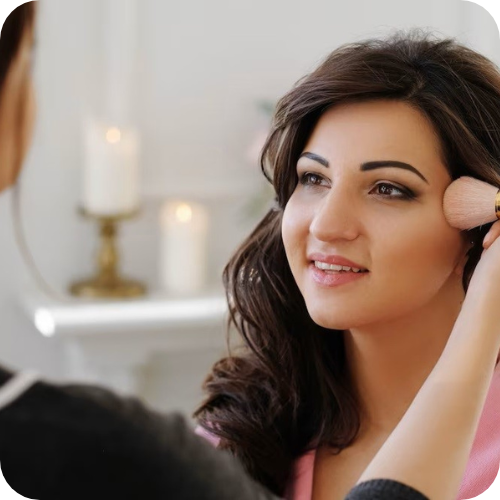 5. Nude Eye Makeup:
Nude eye makeup is all about creating a soft and natural look that enhances your eyes' beauty. Choose neutral shades that complement your skin tone, such as beige, taupe, or light brown. Apply a light shade all over your lids, then add depth by blending a slightly darker shade into the crease. Finish off with a coat of mascara and nude eyeliner on your waterline to make your eyes appear bigger and brighter. Nude eye makeup is versatile and suitable for any occasion, from a casual day out to a formal event.
6. Bold and Colorful Eye Makeup:
If you're feeling adventurous and want to make a statement, bold and colorful eye makeup is the way to go. Experiment with vibrant shades like blue, green, or purple to create eye-catching looks. You can go for a monochromatic look by using different shades of the same color or create a striking contrast by pairing complementary colors. Don't be afraid to play with different textures and finishes, such as matte, shimmer, or metallic. Remember to balance the bold eye makeup with neutral lip color to avoid overwhelming your overall look.
7. Everyday Eye Makeup for Work:
When it comes to eye makeup for work, simplicity and professionalism are key. Opt for a subtle and polished look that enhances your eyes without being too distracting. Stick to neutral shades like beige, brown, or gray, and avoid heavy eyeliner or dramatic eyeshadow. Instead, focus on defining your lashes with a coat of mascara and grooming your eyebrows to frame your eyes. This everyday eye makeup look is effortless, time-saving, and suitable for any professional setting.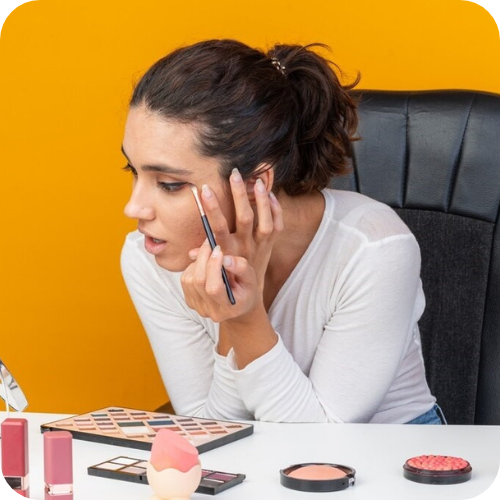 8. Dramatic Winged Eyeliner:
The winged eyeliner is a classic eye makeup technique that adds instant drama and sophistication to any look. Start by drawing a faint line down your top lash line, then gradually thicken it as you go closer to the outer corner of your eye. Then, create a flick or wing by extending the line upwards and outwards. You can make the wing as subtle or as bold as you like, depending on your personal preference. Pair this dramatic eyeliner with a neutral eyeshadow or a smokey eye for a show-stopping effect.
9. Glittery Eye Makeup for Parties:
When it's time to party, why not add some sparkle to your eye makeup? Glittery eye makeup is perfect for special occasions and adds a touch of glamour to your look. Apply a glittery eyeshadow or loose glitter to the center of your lids or along your lower lash line for a dazzling effect. Make sure to use an adhesive or glitter primer to ensure the glitter stays in place. To allow your eyes to shine, keep the rest of your makeup simple.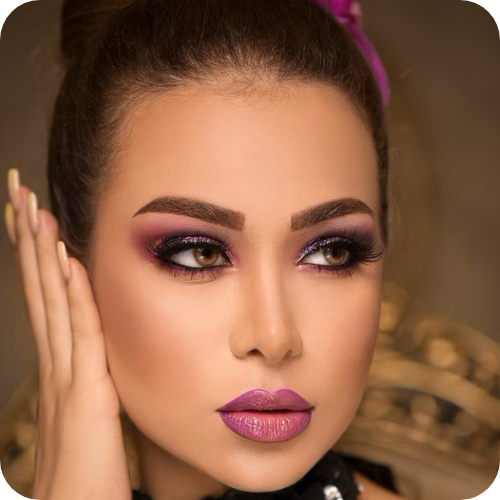 10. Soft and Romantic Eye Makeup:
For a soft and romantic look, opt for pastel shades like pink, lavender, or peach. Apply a light shade all over your lids, then blend a slightly darker shade into the crease for depth. Add a touch of shimmer to the inner corners to brighten your eyes. Complete the look with a thin line of eyeliner and a few coats of mascara. Soft and romantic eye makeup is perfect for date nights, weddings, or any occasion where you want to exude femininity and grace.
Conclusion:
With these 10 must-try eye makeup looks, you'll never run out of inspiration for any occasion. From classic smokey eyes to soft and romantic looks, there's something for everyone. Remember to experiment, have fun, and let your eyes do the talking with these stunning eye makeup looks! For the best and most affordable eye makeup products visit Sabezy.com.