In an age where self-expression and grooming intertwine, makeup products have transcended traditional gender norms and become a staple in every stylish man's arsenal. From runway models to Hollywood celebrities, the trend of men embracing makeup is on the rise. This guide explores the world of makeup for men, highlighting the best and must-have products that can elevate your style and enhance your features.
Why Makeup Products Matter
Makeup products are not exclusive to women; they offer a range of possibilities for men to refine their appearance and showcase their confidence. In a world that celebrates individuality, makeup is a powerful tool to accentuate your attributes and express your unique personality. Whether you're a makeup enthusiast or a newcomer, understanding the basics and exploring top-tier products is key to mastering this trend.
1. The Essentials of Men's Makeup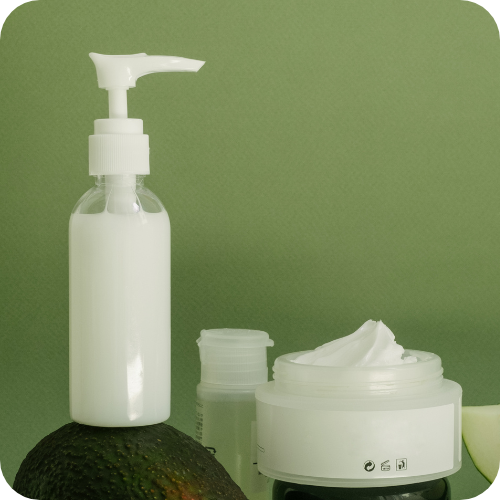 The Makeup Products You Need:
As you step into the realm of men's makeup, it's important to acquaint yourself with the fundamental products that form the core of any makeup routine:
Foundation: A versatile product that evens out the skin tone and conceals imperfections, providing a flawless canvas.
Concealer: Perfect for concealing blemishes, dark circles, and any areas that need extra coverage.
Brow Products: Brow pencils, gels, and powders help define and shape the eyebrows, framing your face and adding depth.
Mascara: Enhance your lashes with mascara for a more defined and captivating gaze.
Lip Products: Lip balms, lip tints, and lipsticks add a touch of color and hydration to your lips.
2. Must-Have Makeup Products for the Stylish Man
1. Tinted Moisturizer: This lightweight alternative to traditional foundation provides a natural look while moisturizing your skin.
2. Concealer Stick: A concealer stick offers on-the-go coverage for imperfections and ensures a polished appearance.
3. Brow Gel: Keep your eyebrows well-groomed and in place with a clear or tinted brow gel.
4. Clear Mascara: Enhance your lashes with clear mascara for a subtle and natural effect.
5. Lip Balm with a Tint: Hydrate your lips while adding a hint of color for a fresh and put-together look.
3. Creating Your Stylish Makeup Routine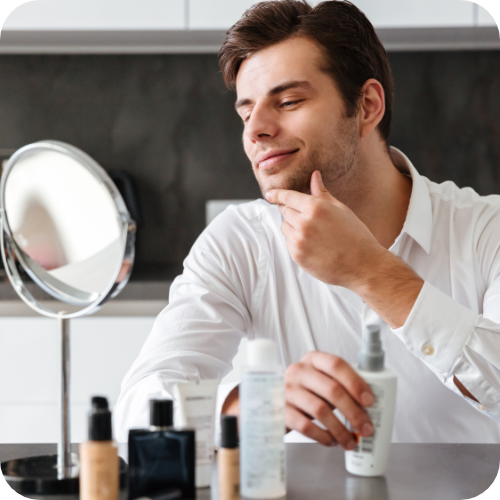 Step-by-Step Application:
1. Prep Your Skin: Begin with a clean face and moisturize to ensure smooth makeup application.
2. Apply Tinted Moisturizer: Using your fingers or a makeup sponge, apply tinted moisturizer evenly to your face, focusing on areas that need coverage.
3. Conceal Imperfections: Dab concealer on blemishes or under-eye circles and blend gently using your fingertip or a concealer brush.
4. Groom Your Brows: Use a brow pencil or gel to define and shape your eyebrows, brushing them upward for a natural appearance.
5. Enhance Your Lashes: Apply clear mascara to your upper lashes for a subtle enhancement. At the base of your lashes, wiggle the wand and comb through.
6. Add Lip Colour: Finish off your look with a tinted lip balm, giving your lips a healthy and vibrant touch.
Conclusion:
Elevate Your Style with Makeup
Embracing makeup as a stylish man empowers you to showcase your personality and confidence. By mastering the essentials and exploring the best products, you can create looks that amplify your features while staying true to your unique self. Makeup is not just about aesthetics; it's a form of self-care and an artistic expression. Step into the world of men's makeup and unlock the potential to redefine your grooming routine. For Makeup and Beauty Products head over to Sabezy.com.