As the winter season sets in, staying warm while looking stylish becomes a top priority. One clothing item that perfectly balances comfort and fashion is the hoodie. Hoodies have come a long way from their humble beginnings as sportswear to becoming a versatile wardrobe essential. In this blog, we will explore the world of winter hoodies, from classic white hoodies to oversized black hoodies, catering to both men and women.
1. The Versatile Hoodie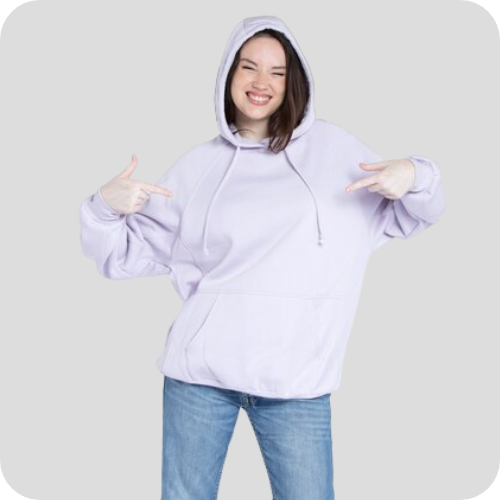 Hoodies are incredibly versatile, making them the go-to choice for people of all ages. They are suitable for various occasions, whether you're going for a casual look, hitting the gym, or just lounging at home. The adaptability of hoodies is one of the primary reasons they have gained such popularity.
2. Winter Wardrobe Essentials
As winter approaches, it's crucial to stock up on warm and cozy essentials to brave the cold. Hoodies are an ideal addition to your wardrobe. The soft fleece lining and the kangaroo pocket for your hands provide much-needed warmth during chilly days. They are perfect for layering and offer comfort without compromising on style.
3. Classic White Hoodies: Timeless Elegance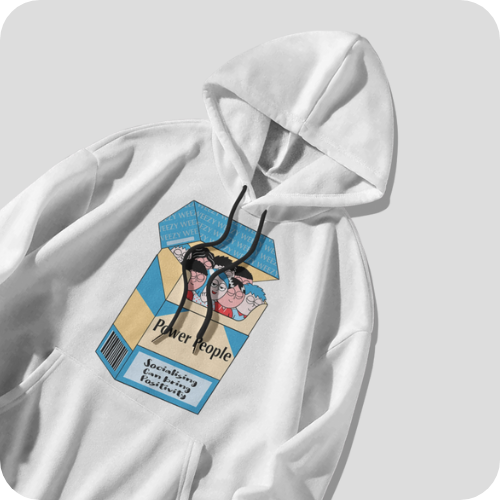 A classic white hoodie is a wardrobe staple that exudes simplicity and elegance. The clean, monochromatic look of white complements various outfits, making it a versatile choice. Whether you prefer a minimalist style or wish to accessorize boldly, a white hoodie is a perfect canvas to work with.
4. Men's Hoodies: Style and Comfort
Men's hoodies come in an array of styles, catering to different fashion preferences. From sleek and minimalistic designs to bold graphics and prints, there's a hoodie for every man. Whether you prefer a slim-fit hoodie or an oversized one, you can easily find a style that suits you.
5. Women's Hoodies: Fashion Meets Comfort
For women, hoodies are more than just winter wear; they are a fashion statement. Women's hoodies are available in a variety of designs, from cute and cozy to stylish and sporty. Some come with embellishments, while others offer a clean and sophisticated look. Women can express their style with numerous options.
6. The Timeless Black Hoodie
The black hoodie is a perennial favorite that never goes out of style. Due to its adaptability, you can dress it up or down as necessary. Wear it casually with jeans and shoes, or dress it up with a blazer under for a more put-together style. The ultimate in versatile fashion are black hoodies.
7. The Trendy Oversized Hoodie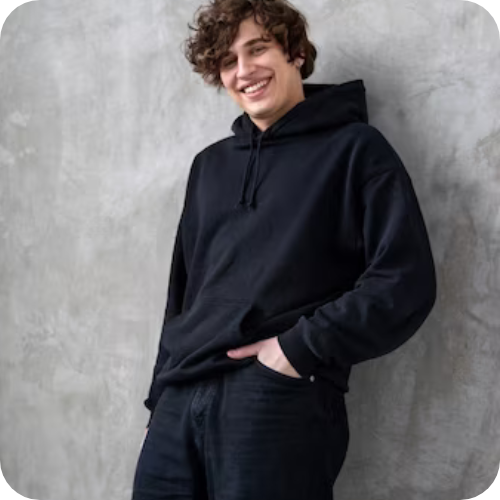 Oversized hoodies have gained immense popularity for their comfortable, laid-back style. They provide ample room for layering, making them a top choice for winter. You can choose from a variety of colors and designs, allowing you to express your personality through your clothing.
8. Why Hoodies are a Winter Must-Have
Hoodies are considered a must-have for the winter season. They offer warmth, comfort, and style all in one package. Whether you're running errands, going for a walk, or simply lounging at home, a hoodie is the perfect choice to keep you cozy throughout the season.
9. Choosing the Perfect Hoodie
Selecting the perfect hoodie involves considering factors like style, fit, and fabric. Make sure to choose a hoodie that suits your fashion sense and keeps you comfortable. When shopping for hoodies, pay attention to the fit to ensure it complement your body shape. Slim-fit hoodies are excellent for a sleek and modern look, while oversized hoodies provide a relaxed and comfortable fit. It's essential to choose a fabric that is both warm and soft against your skin. Materials like fleece and cotton blends are popular choices for winter hoodies.
10. Caring for Your Hoodies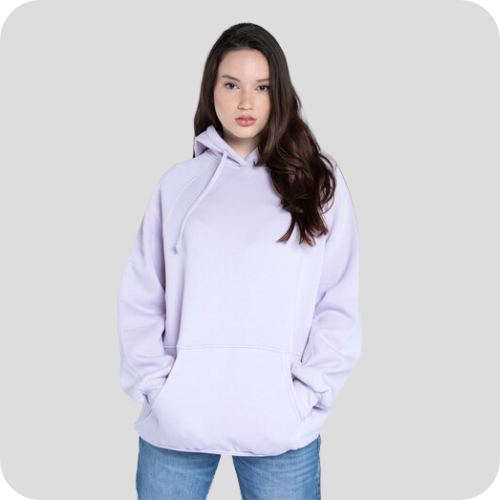 To ensure the longevity of your hoodies, it's crucial to follow proper care instructions. Most hoodies are easy to care for, but specific guidelines can vary based on the material. Here are some general care tips:
**Washing:** Read the care label to determine whether your hoodie should be machine-washed or hand-washed. Use cold water to prevent fading and shrinking. Wash similar colors together to avoid color transfer.
**Drying:** Air-drying is the best method for preserving the quality of your hoodie. If you choose to use a dryer, use low heat to prevent any damage to the fabric.
**Storage:** Store your hoodies in a cool, dry place. Avoid hanging them for extended periods to prevent stretching and misshaping. Instead, fold them neatly to maintain their original shape
Conclusion-
In conclusion, our winter hoodie collection offers a wide range of options to keep you warm and stylish during the cold season. Whether you prefer classic white hoodies, trendy oversized ones, or timeless black hoodies, you'll find the perfect addition to your winter wardrobe. Stay cozy and fashionable all season long with our selection of men's and women's hoodies visit Sabezy.com.