India is a sporting nation, and cricket holds a special place in Indian culture, often serving as a unifying force that brings families together. Whether it's gathering around the television or heading to the stadium, a live cricket match provides an opportunity for families to bond over their shared passion for the sport. The excitement and anticipation surrounding major cricket events create a festive atmosphere, with generations coming together to cheer for their favorite team and players.
The last semi-final between India and New Zealand was a thriller to watch at the 2023 World Cup. The entire country was watching the game, and everyone was hooked on their TV sets and smartphones. With pacer Mohammed Shami showcasing his enchanted abilities and leading India to a spectacular triumph, it is a delight to watch Virat Kohli, the man, reach a record-breaking century.
Enhance your cricket match-viewing experience
1. Start with home decor
Creating the perfect ambiance for watching cricket at home can be enhanced with the right home decor ideas. Soft, comfortable cushions and throws can make seating arrangements cozy and inviting while adding decorative elements such as cricket-themed wall art, posters, or memorabilia can infuse the space with the spirit of the game. Additionally, incorporating ambient lighting, such as string lights or dimmable lamps, can set the mood for an enjoyable viewing experience. A well-placed rug with the colors of your favorite team can also add a touch of fandom to the room. These home decor items not only make the space visually appealing but also contribute to a welcoming and immersive environment for enjoying cricket matches with family and friends.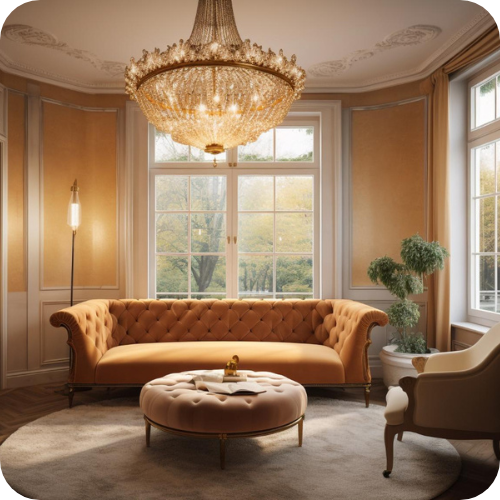 2. Cool Gadgets that can enhance your cricket match-viewing experience
Watching a cricket match is a thrilling experience. To elevate this experience, there are several gadgets that can bring the excitement of the game to life in new and immersive ways. From high-definition displays to virtual reality technology, these gadgets offer fans the opportunity to engage with the sport in unprecedented ways, enhancing their overall viewing experience.
1. Smart TVs: A high-definition smart TV with internet connectivity can provide a vivid and immersive viewing experience. Many smart TVs come with sports apps that offer live scores, player statistics, and match analysis, enriching your overall viewing experience.
2. Streaming Devices: Devices like Amazon Fire Stick, Google Chromecast, or Apple TV allow you to stream live matches from various platforms directly to your TV. This provides flexibility in choosing the streaming service of your preference.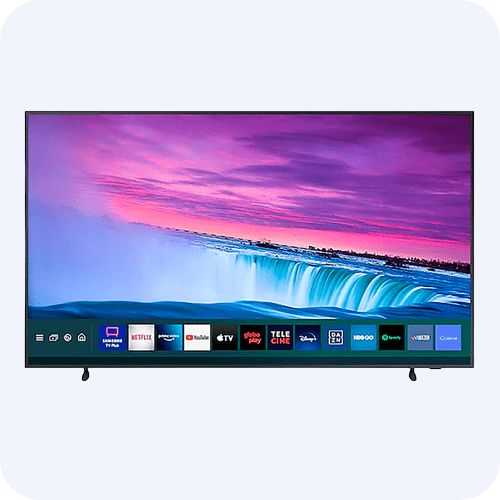 3. Virtual Reality (VR) Headsets: VR headsets can transport you to the stadium virtually, offering a 360-degree view of the match. This technology provides an unparalleled sense of immersion, making you feel like you're right in the middle of the action.
4. Wireless Headphones: High-quality wireless headphones can help you focus on the match commentary and ambient stadium sounds without any distractions. They also provide the freedom to move around while staying connected to the live match feed.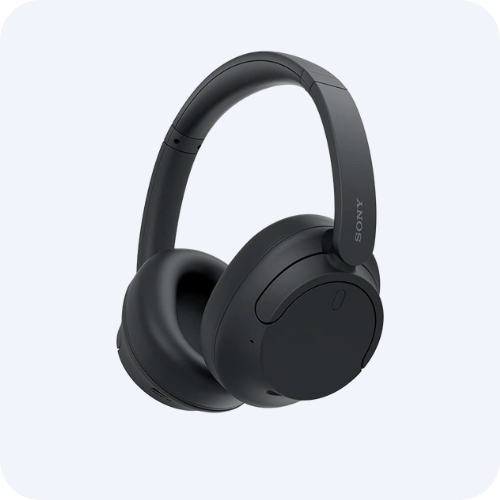 5. Smartphone Apps: Official cricket apps or sports streaming apps on smartphones can keep you updated with live scores, match highlights, and expert analysis, allowing you to stay engaged with the tournament even while on the move.
6. Projector for cricket: Using a projector to watch live cricket with your family can be a fantastic way to create an immersive and pleasant viewing experience. A high-quality projector can display the match on a large screen, making it feel like you're at the stadium. It's a great way to bring everyone together and enjoy the game in a more cinematic and engaging manner. Just make sure you have a good sound system to go along with it, and you're all set for an unforgettable cricket-viewing experience with your family.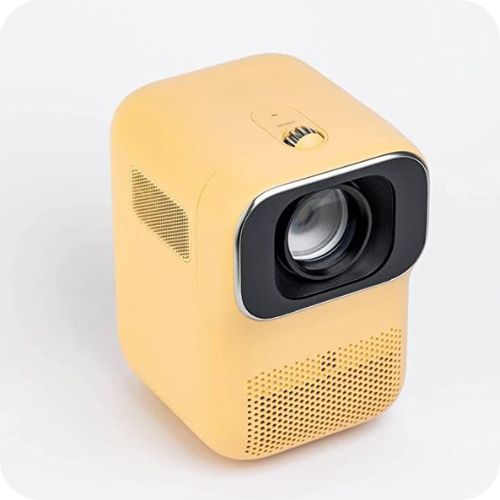 7. Booming Experience: Plug in the JBL Party Box 310 with its 240W sound output if you're the type of fan who enjoys crying uncontrollably during tense moments in the game while watching it with friends and family. This way, your fellow spectators won't miss anything while you yell at the players and umpires on screen. This compact speaker can be connected via Bluetooth, and its powerful sound will accurately convey every hit and scrape between the two wickets. Additionally, the match's momentum can endure until the very last ball thanks to its 18-hour battery backup.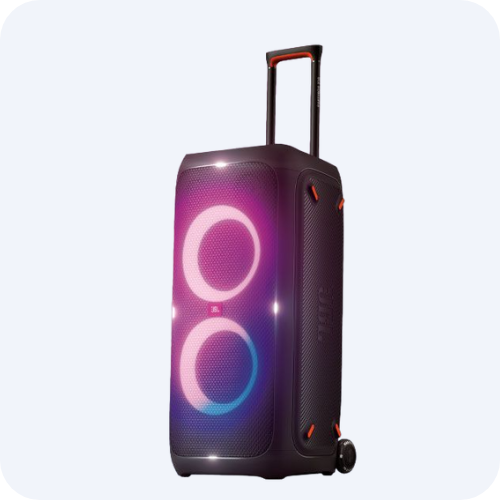 3. Some fashion to add the final touch: sports T-shirts
Sports t-shirts for men are a fantastic way to show your support and cheer for your favorite cricket team. These t-shirts often feature the team's colors, logo, and sometimes the names and numbers of popular players. Wearing these t-shirts not only demonstrates your allegiance to the team but also creates a sense of unity among fans. Whether you're watching the match at the stadium or from the comfort of your home, sporting a team T-shirt adds to the excitement and fervor of cheering for your cricket team.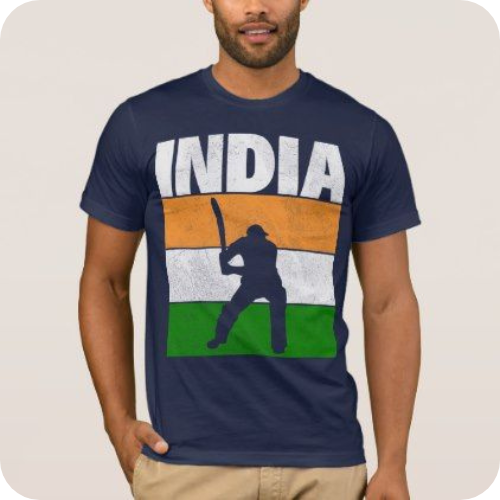 4. Some Snacks for flavor
Enjoying snack items while watching cricket is a cherished tradition for fans around the world. Whether it's a thrilling T20 match, test cricket, or an ODI, the game becomes even more enjoyable with a spread of tasty & healthy snacks. From classic favorites like popcorn, chips, and nachos to more substantial options like samosas, pakoras, and sandwiches, the right snacks can elevate the viewing experience. The communal act of sharing and enjoying these treats with family and friends adds to the friendship and excitement of the game.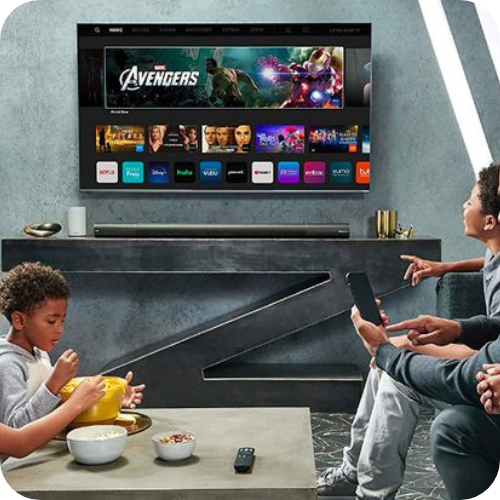 So, to wrap up, enjoy cricket with your family and make it more fun with some gadgets and other stuff. Remember, what is important is the experiences and moments you share with your family!