Wearing the proper construction safety shoes is essential. Because many industrial jobs require workers to keep their feet safe, safety shoes are designed to keep your feet secure and lower the possibility of injury. Simply put, this type of Shoe protects your entire foot, including the soles, toes, and ankle, and can shield you from temperature extremes, liquid spills, potentially sharp things you step on, and any impact from heavy objects falling to the ground. However, there are so many options for safety shoes that it can often become confusing.
In this article, we'll go through the main categories of safety shoes that are currently available, the applications for which they are most suitable, and their benefits, to help you choose the right pair.
Here we will discuss Six ideas to keep your feet happier at work by wearing proper safety shoes….
1. Understanding Foot Injuries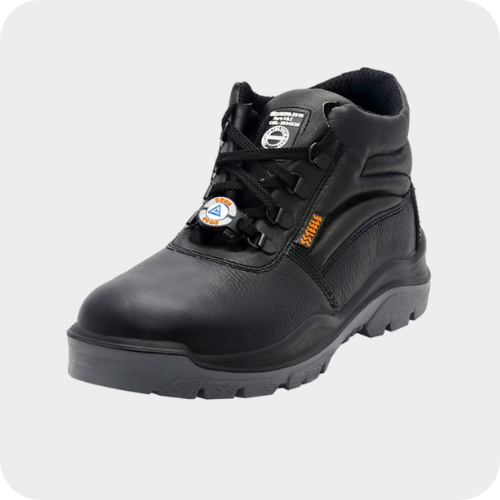 conditions can be very painful and limit our ability to work. Foot injuries that are frequent include fractures, sprains, punctures or cuts, and lacerations. In some workplaces, it's also possible to have chemical or thermal burns, as well as problems from working in harsh weather like frostbite.
The safety shoe brand ACME in India provides a range of shoes for men and safety shoes for women to protect workers' feet.
2. Choose your work shoes carefully.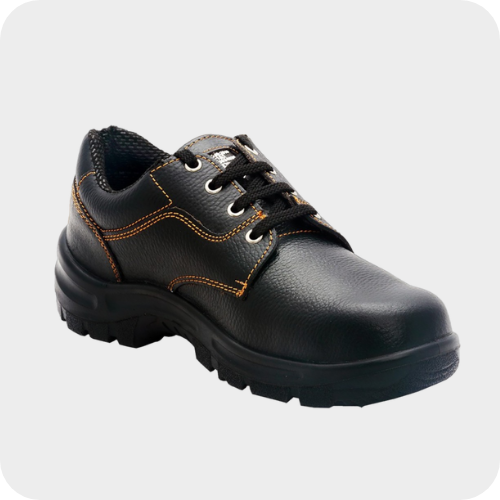 In any environment where there is a possibility of slipping, anti-slip shoes are essential. Sharp-item industries routinely use shoes with puncture-resistant soles. According to ISO 20345:2021, the main requirement for protective footwear is that it contains steel-toe caps that can withstand 200 joules of impact. Safety shoes with steel toe manufacturer's products are guaranteed to follow safety regulations.
However, all safety footwear is classified from S1 to S5, with each level including a range of protective qualities like oil resistance, penetration resistance, energy absorption, and so on.
3. Identify workplace risks.
Slips, trips, and falls can occur because of uneven ground, obstructions, hanging cables, wet or slippery surfaces, changes in level, and other things. Foot injuries from unstable or large things can also result in crushing injuries, in addition to cuts and lacerations from power tools and machinery. Prolonged standing can lead to the development of foot problems such as varicose veins, swelling, bunions, and fallen arches.
ACME, India's leading manufacturer of safety shoes, takes workplace hazards into consideration when designing safety shoes for work….
4. Take care of your feet.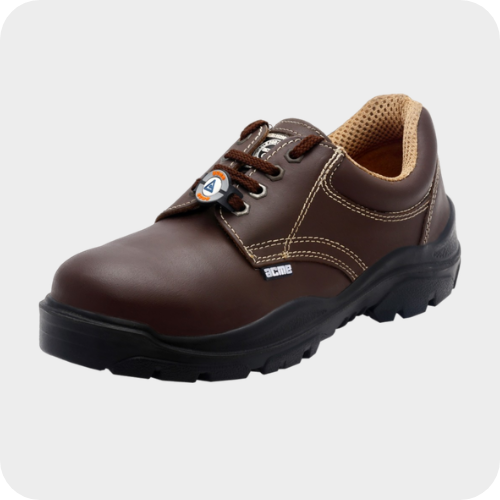 The best techniques to prevent infection are regular washing and drying and straight-cut nails to prevent ingrown nails. Then, gradually separate each toe one at a time while
alternately wriggling them. It increases blood flow to the legs and toes. Then, rotate your foot in a clockwise and anticlockwise motion while comfortably seated or lying down. All of these exercises will assist in strengthening and relaxing tired muscles.
5. Think about the weather.
Keep the weather in mind. In hot weather, feet may also struggle, resulting in swelling and fatigue that can make them feel tired and achy. Excessive sweating is a breeding ground for blisters and fungal diseases like athlete's foot.
The potential for tissue damage to toes in cold weather without sufficient thermal insulation is posed by frostbite, a condition in which blood flows away from the extremities to preserve the body's major organs. Only get shoes from manufacturers who specialize in creating protective safety shoes for extreme climates, try to use lightweight safety shoes for your feet…
6. Choose the Proper Fit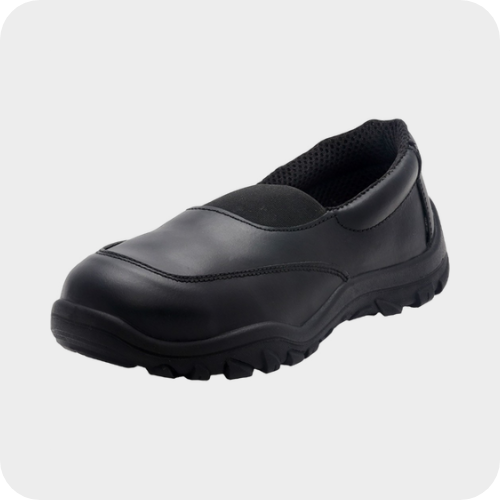 Getting the appropriate fit is crucial, whether your footwear is for safety or not.
Getting the appropriate fit is important, whether or not your shoes are for safety. The distance between the longest toe and the shoe should be about 1 cm. You should walk around in your new shoes to make sure they are comfortable. In order to prevent slipping out of the shoe, the heel should fit snugly. A narrow foot should be laced via the eyelets closest to the tongue for a more comfortable fit. If you have foot issues that need more research or support from an orthotic device, consult with an expert.
Conclusion –
An important factor is safety. It is crucial to look after workers because they are the main pillar of the industry. And what better way to do that than by providing the best safety shoes?
Always prepare a collection of industry-specific tips. With the help of ACME, you can choose the perfect fit that will be comfortable even after repeated wear. Visit our website Sabezy.com to connect and shop for construction safety shoes that protect the feet of workers.