Navratri, the lively and enchanting Hindu festival celebrated across India, brings with it the excitement of Garba nights and dazzling outfits. To truly shine during this festive season, it's essential to complement your attire with the perfect makeup look. In this article, we'll explore nine easy and stunning makeup looks for Navratri 2023 that will help you stand out on the dance floor.
1. The Classic Red and Gold
One of the most timeless and elegant makeup looks for Navratri is the classic red and gold combination. Start by using your preferred foundation and concealer to create a perfect base. Then, opt for bold red lips that exude confidence and glamour. Complement this with a shimmering gold eyeshadow on your lids, adding a touch of sparkle to your eyes. Don't forget to highlight your cheekbones with a golden highlighter for that extra glow. This look is perfect for those who want to embrace tradition while radiating elegance.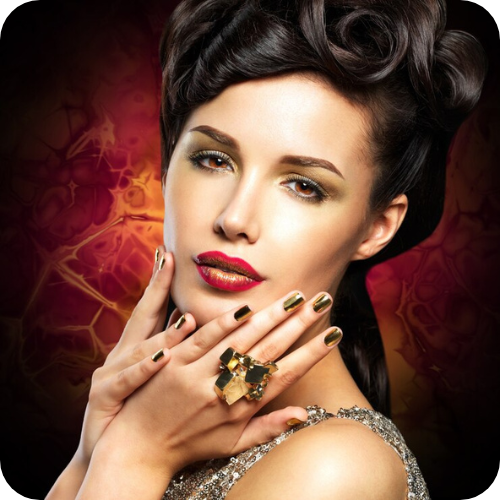 2. Glittery Goddess
If you're aiming for a more dazzling and ethereal appearance, the glittery goddess makeup look is a fantastic choice. Start by applying a shimmery eyeshadow in your favorite color and accentuate your eyes with bold eyeliner and mascara. To add that extra oomph, incorporate some glitter onto your cheeks and lips. This look will make you feel like a celestial being ready to take on the dance floor.
3. Smoky Eyes with a Twist
Upgrade your smoky eye game with a twist of color. Choose vibrant shades like emerald green, royal blue, or deep purple to create a striking contrast against your skin tone. Begin with a neutral base, and then apply your chosen color to your lower lash line. Keep the rest of your makeup understated to let your eyes steal the spotlight. This look is perfect for those who love a bold and modern twist to their makeup.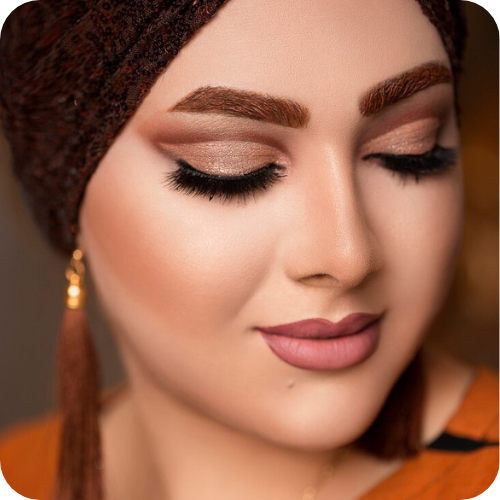 4. Bold and Beautiful
Sometimes, a bold and vibrant makeup look is just what you need to make a statement. Select a striking lipstick color like fuchsia, electric blue, or fiery orange, and match it with eyeshadow in the same shade family. This daring combination will undoubtedly turn heads and make you the center of attention. Let your cosmetics do the talking and embrace your inner diva.
5. The 90s Look
The '90s makeup look has been making a comeback, and it's perfect for those who love a touch of nostalgia. Start with a matte foundation and go for matte eyeshadows in warm, earthy tones. Enhance your lips with a brownish nude lipstick, and don't forget to add a thin layer of lip gloss for that iconic '90s shine. A subtle cat-eye liner will complete this throwback look.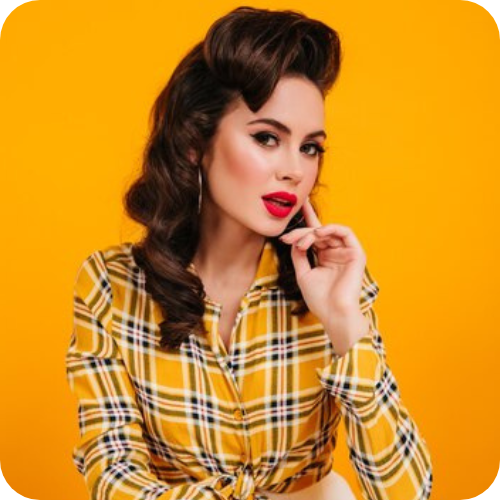 6. Modern Look
For those who prefer a sleek and contemporary appearance, the modern makeup look is ideal. Achieve a flawless complexion with foundation and concealer, then opt for neutral eyeshadows and a nude lip color. Add definition to your eyes with precise eyeliner and mascara. This look is versatile and suitable for various Navratri outfits.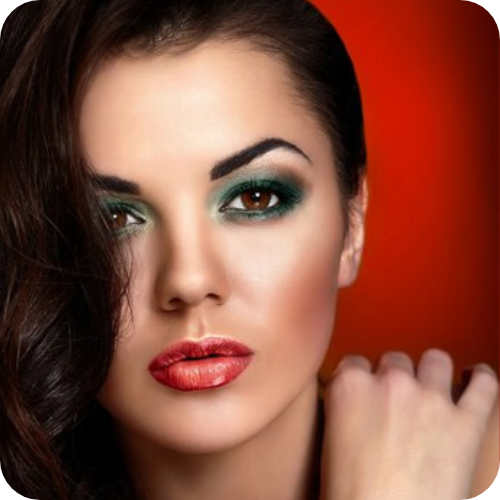 7. Traditional Look
Embrace the beauty of tradition with a classic Indian makeup look. Start by applying kohl to your eyes, giving them a bold and captivating look. Opt for deep red or maroon lipstick and pair it with warm, earthy eyeshadows. Complete the look with a bindi for that traditional touch.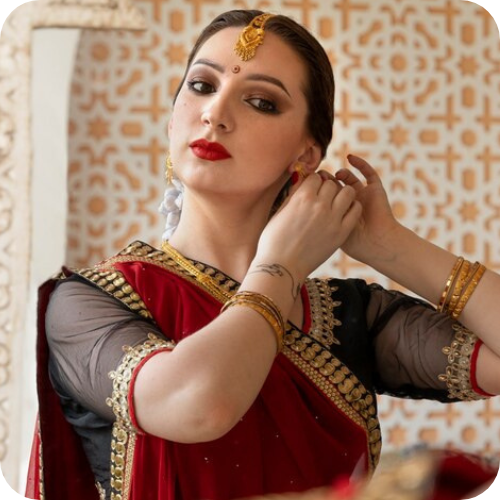 8. Floral Fantasy
For a feminine and festive makeup look, the floral fantasy is an excellent choice. Use eyeshadow shades inspired by flowers, such as pinks and purples, and add delicate floral accents around your eyes. Complement this look with rosy cheeks and a soft pink lip color. You'll feel like a blooming flower ready to dance the night away.
9. No-Makeup Look
Sometimes, less is more. Achieve a natural and effortless appearance with the no-makeup look. Focus on enhancing your features subtly with neutral shades. Use a light foundation or BB cream, apply nude lip color, and add a touch of mascara to define your lashes. This look is perfect for those who want to embrace their natural beauty during Navratri.
Conclusion:
In conclusion, Navratri 2023 is the perfect occasion to experiment with your makeup and express your unique style. Whether you prefer the classic elegance of red and gold or the boldness of a modern look, these nine makeup ideas will help you shine during the Garba nights and festivities. So, get ready to celebrate in style and dance your heart out during this joyous festival. For all the makeup products lipsticks, eyeshadow, eyeliner, foundation, and more visit Sabezy.com.