The power of hair colour goes beyond mere aesthetics; it's a statement of individuality and self-expression. With a plethora of options available, finding the right hair colour that complements your skin tone can be both exciting and daunting. Whether you're a woman looking to redefine your look or a man seeking to add a touch of flair, this guide will walk you through the process of selecting the ideal hair colour for your skin tone.
1. Understanding the Basics:
When it comes to hair colour, a one-size-fits-all approach simply doesn't work. Skin tone plays a pivotal role in determining which shades will harmonize best with your overall appearance. Skin tones can be divided into three groups: warm, cool, and neutral.
Warm Skin Tones: People with warm undertones tend to have golden, peachy, or yellow undertones in their skin. They often have veins that appear more green than blue on their wrists.
Cool Skin Tones: Individuals with cool undertones have pink or bluish undertones in their skin. Their veins usually appear bluer on their wrists.
Neutral Skin Tones: Those with neutral undertones have a balance of warm and cool tones in their skin. Their veins might appear bluish-green.
2. Choosing Hair Colour for Warm Skin Tones:
For Women:
Golden Hues: Warm tones pair beautifully with golden blonde or honey brown shades, adding warmth and radiance to your look.
Copper Delights: Shades like auburn or light copper can accentuate your warm undertones and create a captivating contrast.
Rich Browns: Opt for chocolate brown or caramel tones to complement your skin's natural warmth.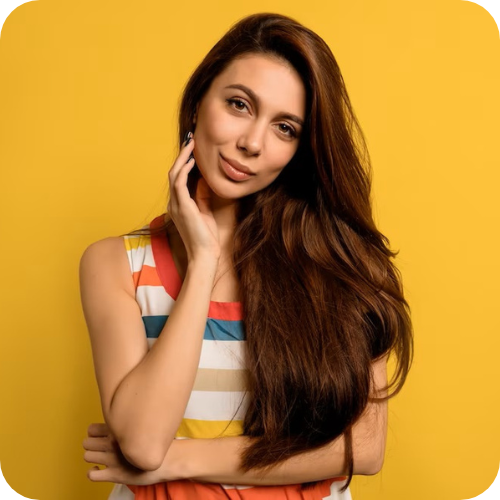 For Men:
Sandy Blonde: A sandy blonde shade can add a sun-kissed touch to your appearance.
Coppery Brown: A subtle touch of coppery brown can enhance your features and bring out your warmth.
Chestnut Brown: This versatile shade offers a timeless appeal that complements warm undertones.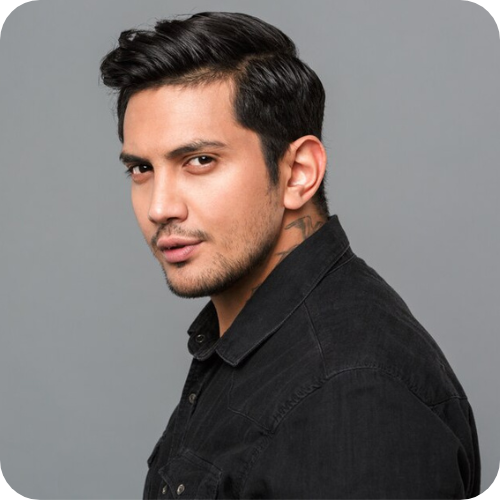 3. Choosing Hair Colour for Cool Skin Tones
For Women:
Ash Blondes: Cool skin tones can rock ashy blonde shades, adding sophistication and depth to your look.
Platinum Tones: If you're daring, go for platinum blonde for a striking and contemporary appearance.
Cool Browns: Shades like espresso or cool-toned browns can create a harmonious contrast.
For Men:
Cool Ash Brown: A cool-toned ash brown can lend an air of refinement to your style.
Jet Black: If you're looking for a bold option, jet black can make a strong statement against your cool undertones.
Slate Gray: For a modern touch, consider a cool grey shade that complements your skin tone.
4. Choosing Hair Colour Highlights and Techniques:
Balayage: Balayage highlights are a versatile choice that suits all skin tones. They add depth and dimension without overpowering your base color.
Light Brown Balayage: For a soft and natural effect, consider light brown balayage highlights that seamlessly blend with your hair.
Ombre Magic: Ombre hair color transitions from dark to light, making it a fantastic choice for creating a dramatic contrast.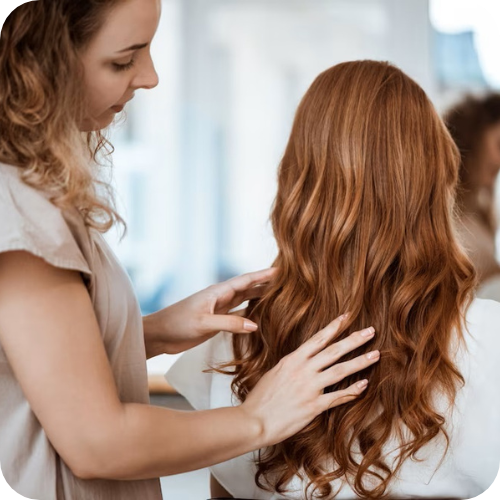 Conclusion:
Selecting the perfect hair colour is a journey that involves understanding your skin tone and embracing your personal style. Whether you're considering shades like brown, blonde, or even balayage and ombre techniques, remember that your choice should reflect your inner confidence and uniqueness. By understanding the dynamics of warm, cool, and neutral undertones, you can confidently embark on your hair colour journey and transform your appearance in a way that resonates with your true self. For the best quality Hair Care products, visit Sabezy.com.