Festivals are not just events; they are vibrant celebrations of culture, music, and life itself. Amidst the infectious energy and enthusiasm, your attire becomes a canvas to express your style and immerse yourself in the festivities. Men's fashion for festivals has evolved significantly, offering a diverse array of choices to create an unforgettable look.
When it comes to dressing up for a festive occasion, men often find themselves in a dilemma. They want to look stylish and stand out from the crowd, but they also want to maintain their comfort and masculinity. In this blog, we will explore the world of men's fashion and provide you with valuable tips and tricks to help you achieve a festive look that will turn heads. From choosing the right clothing to accessorizing with confidence, we've got you covered.
1. Understanding Men's Fashion:
Before diving into the specifics of festive attire, it's important to have a basic understanding of men's fashion. Men's clothing has evolved significantly over the years, with a wide range of styles and trends to choose from. From classic suits to casual wear, there are endless possibilities to express your personal style. Understanding your body type, color palette, and the occasion's dress code will help you make informed fashion choices.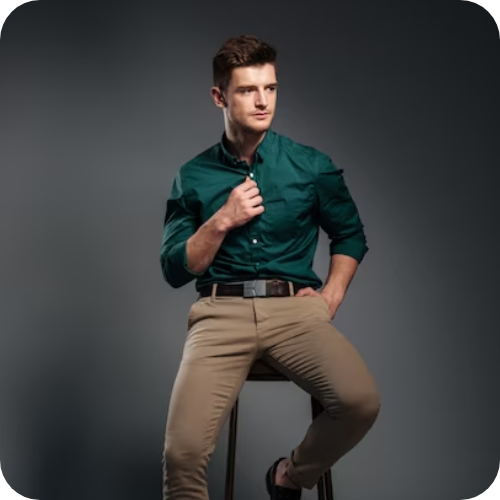 2. Festive Attire Essentials:
To achieve a festive look, it's crucial to have the right clothing essentials in your wardrobe. Start with a well-fitted suit in a versatile color like navy or charcoal gray. Pair it with a crisp white shirt and a patterned tie for a sophisticated touch. If the occasion calls for a more casual look, opt for a tailored blazer paired with chinos or dress pants. Don't forget to invest in quality shoes that complement your outfit, such as leather loafers or brogues.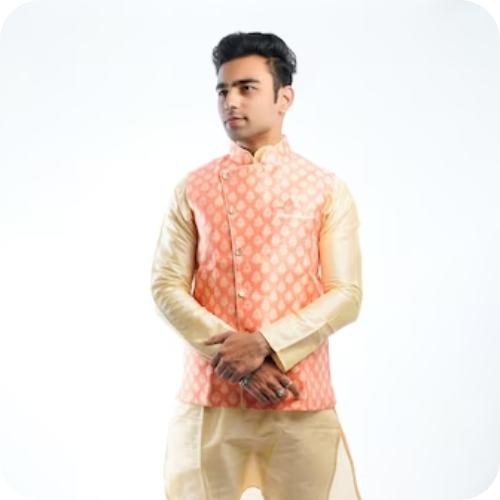 3. Playing with Colors and Patterns:
Festive occasions are the perfect opportunity to experiment with colors and patterns. While sticking to classic neutrals is always a safe choice, don't be afraid to incorporate bold hues and eye-catching patterns into your outfit. Think about using a colorful pocket square or a patterned shirt to add a splash of color. Just remember to balance it out with neutral pieces to avoid overwhelming your look.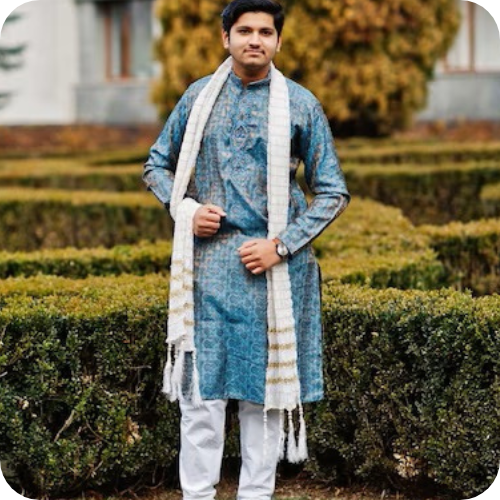 4. Accessorizing with Confidence:
Accessories can elevate your festive look and add a touch of personality. A stylish watch, a statement belt, or a well-chosen tie clip can make a world of difference Try out several accessories to see which ones best suit your personal style. However, keep it simple and abstain from going excessive. The key is to enhance your outfit, not overpower it.
5. Grooming and Personal Care:
Without suitable grooming and personal care, no outfit is complete. Pay attention to your hair, facial hair, and skincare routine to ensure you look your best. A well-groomed beard or a clean-shaven face can significantly impact your overall appearance. Additionally, invest in quality grooming products and maintain good hygiene to exude confidence and charm.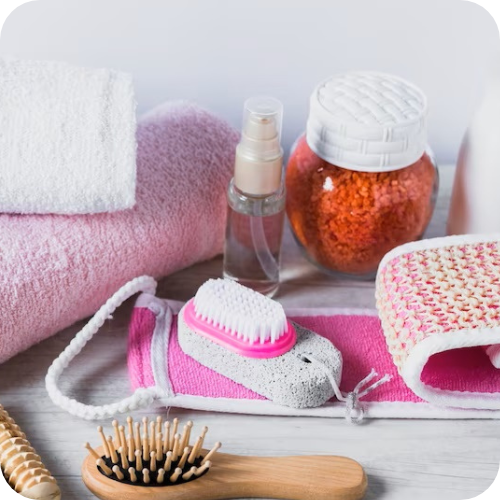 Conclusion:
Festivals offer an incredible opportunity to immerse yourself in music, culture, and celebration. Your festival attire is your passport to becoming a part of the vibrant atmosphere. By mastering the art of men's festival fashion, you can express your style, feel comfortable throughout the festivities, and create lasting memories
Dressing to impress for a festive occasion doesn't have to be a daunting task. By understanding men's fashion, investing in essential pieces, playing with colors and patterns, accessorizing with confidence, and prioritizing grooming and personal care, you can achieve a festive look that reflects your style and personality. Always strive to feel confident and at ease in your clothing. So, go ahead and embrace your inner fashionista while celebrating in style! For all the men's clothing, like festive t-shirts, formal wear, festive wear, and more, visit Sabezy.com.