Navratri, the vibrant and joyous festival celebrated across India, brings with it a plethora of delicious and traditional dishes. For home chefs looking to elevate their culinary skills during Navratri 2023, having the right kitchen essentials is crucial. In this blog, we will explore a comprehensive Navratri kitchen essentials combo that will empower home chefs to cook like professionals and create mouthwatering Navratri delicacies. From specialized cookware to essential appliances and smart kitchen gadgets, this combo will equip you with everything you need to make this Navratri a gastronomic delight.
1. Specialized Cookware:
a. Non-stick Tawa: A non-stick tawa is essential for making crispy and perfectly cooked dosas, cheelas, and parathas during Navratri.
b. Stainless Steel Kadai: A sturdy stainless steel kadai is ideal for preparing lip-smacking sabzis and frying snacks like vadas and pakoras.
c. Pressure Cooker: A reliable pressure cooker will help you cook lentils, rice, and other Navratri staples quickly and efficiently.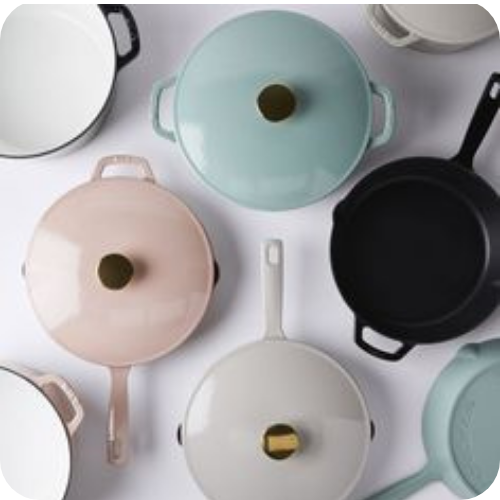 a. Mixer Grinder: A high-quality mixer grinder is a must-have for grinding spices, making chutneys, and preparing smooth batters for variety-friendly dishes.
b. Food Processor: A versatile food processor will save you time and effort by chopping, grating, and slicing vegetables for various Navratri recipes.
c. Air Fryer: An air fryer is a healthier alternative for frying snacks, allowing you to enjoy guilt-free Navratri treats.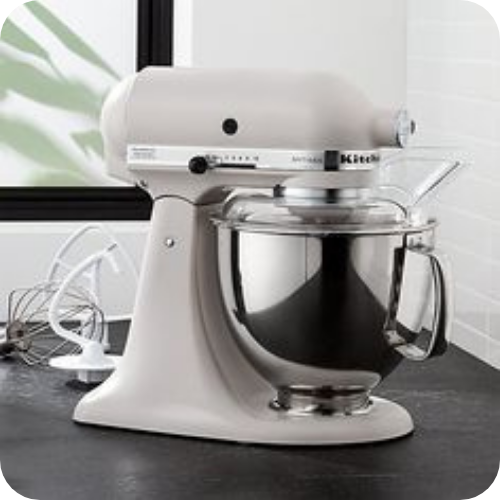 3. Handy Tools:
a. Wooden Spatula: A wooden spatula is gentle on non-stick cookware and perfect for stirring and flipping delicate Navratri dishes.
b. Stainless Steel Strainer: A fine-mesh stainless steel strainer is essential for draining excess water from soaked grains and vegetables.
c. Measuring Cups and Spoons: Accurate measurements are crucial in cooking, and a set of measuring cups and spoons will ensure precision in your Navratri recipes.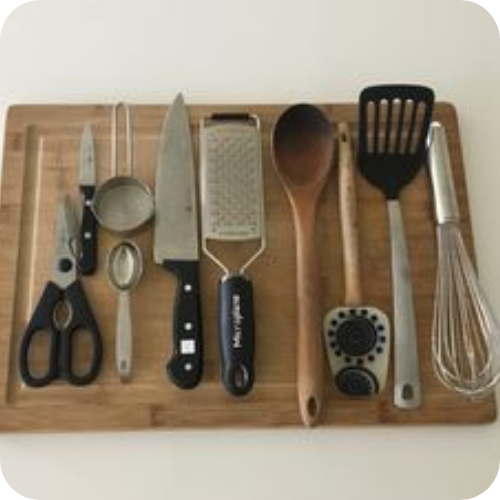 4. Traditional Utensils:
a. Clay Pots: Cooking in clay pots imparts a unique flavor to Navratri dishes. Use clay pots for slow-cooked curries and traditional sweets like kheer.
b. Brass Utensils: Brass utensils are believed to have health benefits and are perfect for serving Navratri prasad and sweets.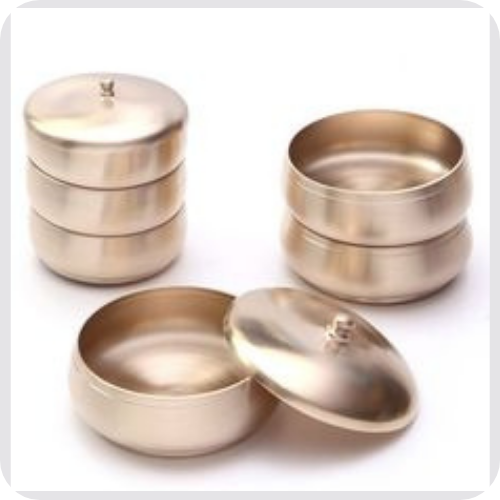 a. The 2 in 1 Handy Chopper and Slicer is a versatile kitchen tool that combines the functionality of a chopper and a slicer in one compact device. This kitchen gadget is designed to make food preparation quick, easy, and efficient.
b. With its sharp stainless steel blades, the chopper function allows you to effortlessly chop vegetables, fruits, herbs, and nuts. Whether you need finely chopped onions for a curry or diced tomatoes for a salsa, this tool can handle it all. Simply place the ingredients in the container, close the lid, and pull the cord to activate the blades. The more you pull, the finer the chop.
c. The slicer function is perfect for creating uniform slices of fruits and vegetables. From cucumbers and carrots to apples and potatoes, this tool ensures consistent thickness for even cooking and presentation. Just insert the desired blade attachment, place the ingredient in the slicer, and glide it back and forth to achieve perfectly sliced pieces.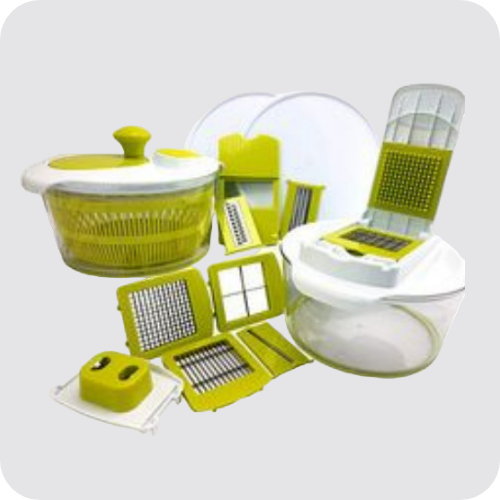 6. Immersion Blender:
You may mix, puree, and emulsify ingredients right in the pot or bowl using an immersion blender, commonly referred to as a hand blender. Smooth soups, creamy sauces, and even homemade mayonnaise can all be produced using it. The immersion blender is an essential item for any kitchen due to its small size and simple maintenance requirements.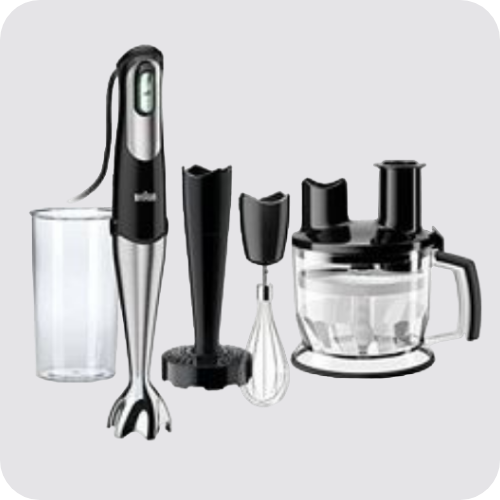 7. Mandoline Slicer:
With the help of a mandoline slicer, you can easily cut fruits and vegetables into uniform slices. The mandoline slicer guarantees uniform thickness and helps you save time in the kitchen when producing salads, stir-fries, or lovely garnishes.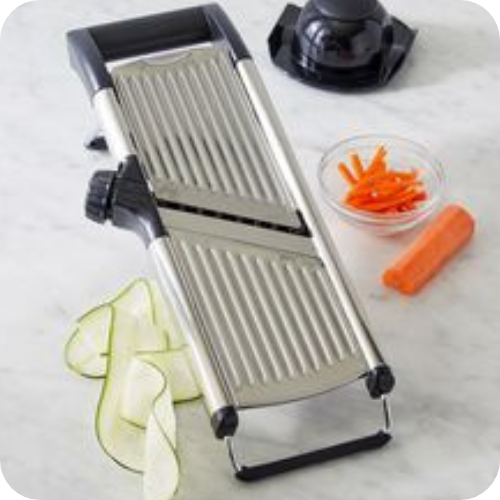 8. Microplane Grater:
You can precisely grind materials with the help of the little yet strong microplane grater. This versatile tool gives your meals a flavor boost by grating hard cheeses, zesting citrus fruits, and grating spices. Its ergonomic shape and razor-sharp blades make grating simple and effective.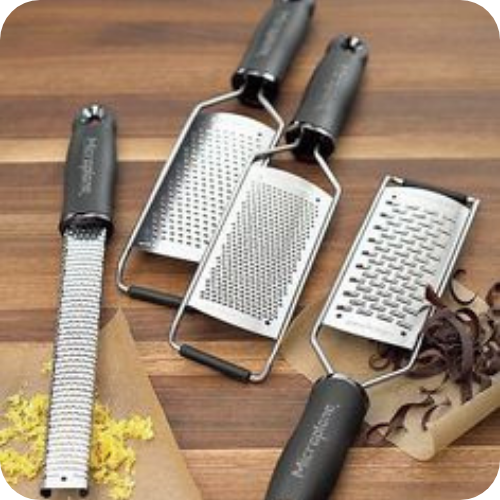 Conclusion:
With the Navratri 2023 kitchen essentials combo, home chefs can embark on a culinary journey filled with delectable Navratri dishes. From specialized cookware to essential appliances and handy tools, this combo equips you with everything you need to cook like a pro. Remember to embrace traditional utensils and ingredients to add an authentic touch to your Navratri recipes. So, gear up, stock your kitchen with these essentials, and get ready to impress your family and friends with your culinary skills this Navratri. Happy cooking and happy Navratri!
Are you prepared to advance your kitchen expertise? For everything you need to easily prepare delectable meals, go no further than our Kitchen Essentials Combo. This set is made to make your time in the kitchen more pleasurable and effective, regardless of your level of experience or where you are in your culinary journey.
Our Kitchen Essentials Combo with Sabezy Get an incredible kitchen combo product that will modernize your kitchen and boost your cooking game. Celebrate Navratri without spending a lot of time in the kitchen.