Some people hate to diet because they feel pressured, and many times they end up eating less. And some people get so frustrated that they go back to their old ways and gain the weight back. The solution is simple, but it takes time. You have to be fit, you have to have an awareness of what proper nutrition is, and you need the right guidance and motivation. If you are one of those people who has tried dieting but failed, then this article is for you. It will teach you five healthy recipes for weight loss that are proven effective by experts.
1. Apple Cider Vinegar
A popular drink for losing weight is apple cider vinegar. It's high in fiber and contains anti-inflammatory properties that help with weight loss.
There are many nutritious drinks you can make using apple cider vinegar, but it's especially beneficial for weight loss. Apple cider vinegar contains vitamins and minerals, including potassium, which helps regulate blood pressure and prevent heart disease.
According to WebMD, apple cider vinegar also includes phytochemicals called polyphenols, which may have antioxidant properties that fight cancer cells.
Recipe – Weight Loss Drink
Ingredients –
One glass of warm water.
1-2 (15-30 ml) of apple cider vinegar.
Recipe –
Take 1–2 tbsp (15-30 mL) of apple cider vinegar per day.
mixed it with warm water.
Drink 2–3 doses throughout the day, and it may be best to drink it before meals.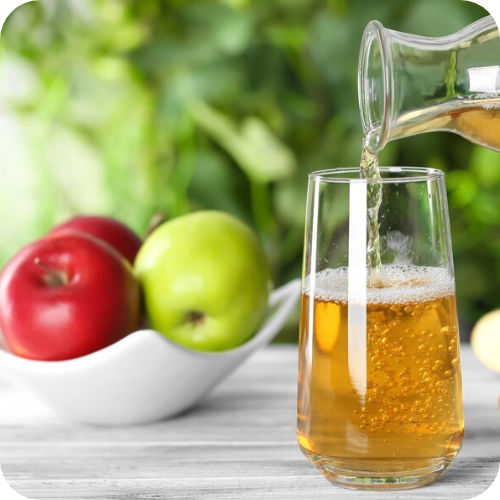 2. Protein shakes with whey protein
As a fitness enthusiast, you are aware that not all protein is made equal, whether you are using a weight loss shake powder or looking for recipes to lose thigh fat. Whey protein for weight loss is one of the protein forms that is superior to others. It contains a large number of essential amino acids that are easily absorbed by the body. Whey protein is therefore well-known for its ability to aid in weight loss. Yet because whey protein contains more than just protein, choose the best whey protein for weight loss when making your supplement selection to enjoy all the benefits. It has a lot of healthy nutrients.
Recipe – Protein Shake
Ingredients –
one cup of milk.
One scoop of whey protein powder
One banana.
one teaspoon of honey.
Half a cup of ice cubes.
Recipe –
Take a cup of milk.
Add a scoop of whey protein powder.
You can add a banana. Bananas give smoothies an excellent consistency and are a great source of potassium and dietary fiber.
Add one or two teaspoons of a natural, unrefined sweetener. You can use honey.
Add half a cup of ice and enjoy your protein shake.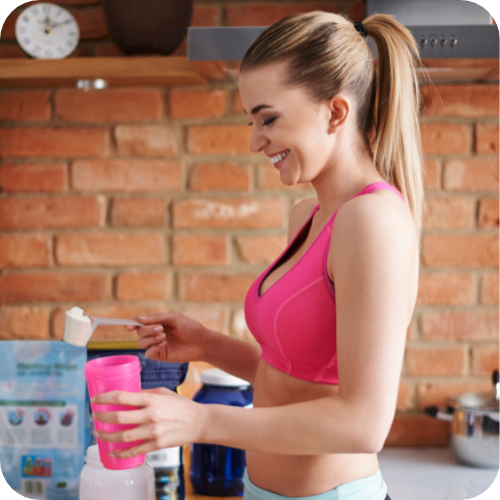 3. Moong Dal Chila
One of the most liked superfoods for vegetarians is moong dal. It is a good source of nutrition, including high-quality proteins. The high protein content helps to develop and repair tissues as well as muscles, bones, cartilage, blood, and skin.
There are approximately 6 g of protein in 100 g of cooked moong dal. E, C, and K vitamins are also present in small quantities. It is remarkably light and simple to digest, and it is an essential component of the Indian diet. This yellow dal is healthy because it contains low carbs than other deals.
Recipe – Moong Dal Chilla
Ingredients –
• Overnight Soaked Moong Dal – 2 cups
• Water – 1/2
• Curry Leaves leaves – 10 – 12
• Coriander leaves
• Salt as per taste
• Green Chillies – 2
• Ginger – 1 small piece
• Black Pepper – 1/2 tsp
• Desi Ghee – 2 tsp
Recipe –
1. Firstly, blend the soaked moong dal, adding green chilies, ginger, coriander leaves, and curry leaves.
2. Add 1/4 cup of water for batter consistency.
3. Add some salt.
4. Add black pepper and cumin powder and mix well.
5. Then, heat a pan and add some drops of oil to it.
6. Spread some batter on the pan.
7. Cook the chiles on both sides until they turn golden and crispy.
8. Finally, your chilla is ready to serve with any homemade chutney.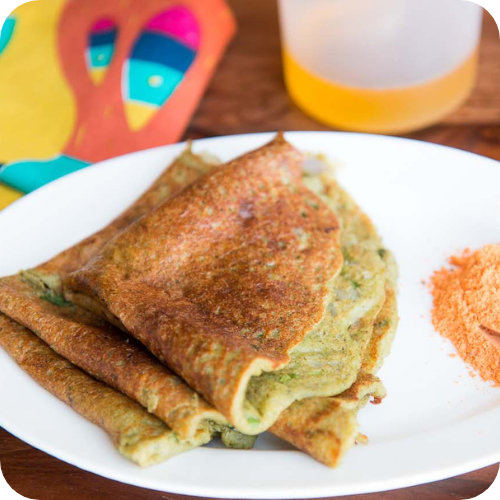 4. Peanut Butter
Peanut butter is very healthy. It contains a lot of calories and fat. It is a superior source of protein that promotes effective weight loss. Moreover, peanut butter is a great source of fiber and a number of essential vitamins and minerals. Protein-rich foods like peanut butter can help you feel fuller for longer and help you lose weight. It might also help you eat less calories by reducing your appetite. This will help with weight loss. Consuming peanut butter may also improve your metabolism.
Recipe – Oats with peanut butter
Ingredients –
• 1-3/4 cups water
• 1/8 teaspoon salt
• 1 cup of old-fashioned oats
• 2 tablespoons creamy peanut butter
• 2 tablespoons honey
• 2 teaspoons ground flaxseed
• 1/2 to 1 teaspoon ground cinnamon
• Chopped apple, optional
Recipe –
Bring salt and water to a boil in a small saucepan. Add the oats and cook for 5 minutes at medium heat, stirring occasionally. Transfer the oats into a bowl. Mix half of the peanut butter, honey, flaxseed, cinnamon, and, if desired, apple into the bowl and serve immediately.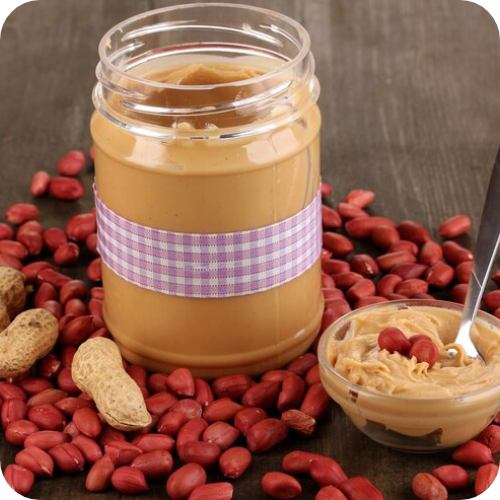 5. Berries and Seeds Power Mix
This mixture is incredibly nutritious with a touch of berry sweetness and contains cranberries, flax seeds, sunflower seeds, pumpkin seeds, and watermelon seeds.
Do you want a little sweetness in your everyday snacks? Then Power Mix is the perfect choice for you! This snack from Nutorio includes cranberries, which are not only nutritious but also delicious, together with a variety of seeds that are full of nutrition.
You may eat this anytime as a snack, whether you're at work or driving, trying to prevent overeating before a party, or even as part of your cereal for breakfast.
It's impossible not to love the Power Mix because this little packet of goodness tastes delicious and gives you a boost of energy.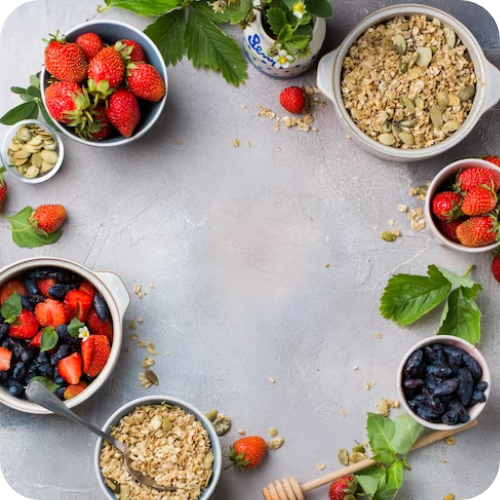 Weight loss can be a challenge, but with the right recipes, it can be a delicious journey. These five recipes are healthy, easy to make, and tasty, plus they can help you reach your weight loss goals. Eating healthy is an important part of any weight loss journey, and these recipes are sure to make the process enjoyable. So don't wait any longer, try one of these delicious recipes today and start your journey to a healthier you! For all the above products, visit our website, Sabezy.com.