When it comes to clothing, there are a lot of choices out there. But one item that should be a staple in everyone's wardrobe is a cotton t-shirt. Cotton t-shirts are the ultimate choice for comfort and style, and they offer a wide range of benefits that make them an excellent investment.
Today, a wide variety of products, including towels, thread, and t-shirts, utilize this cotton. You may now readily find cotton products at reasonable prices thanks to modern technology.
What are the advantages of wearing cotton t-shirts in terms of your wardrobe, then? Why should you buy more for your closet?
In this article, we'll explore the seven advantages of wearing 100% cotton t-shirts, and we'll explain why they're the ultimate choice for both comfort and style.
1. Better Cooling:
There is nothing more comfortable than wearing a cotton t-shirt on a hot summer day. It can be very distracting and uncomfortable to walk around with sweat dripping from your back, chest, and armpits.
Cotton is very breathable, which is one of its main benefits. This implies that any perspiration you produce will immediately evaporate after passing through the tee.
Your body cools itself by perspiring and letting the moisture escape into the atmosphere. You'll obtain better cooling if you make it simpler for your body to do this.
As the initial layer under all of your winter clothing, 100% cotton t-shirts can also be worn in the winter. Wearing cotton rather than other blends and going indoors, where it's warmer, will keep you from becoming overheated and sweaty.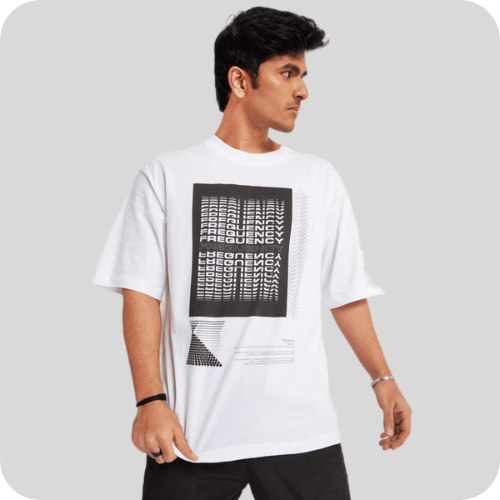 2. Hypoallergenic:
Cotton is, by its very nature, a soft and cozy material. The benefits of cotton are only increased when you receive 100% of it rather than a mixed blend.
For those with delicate skin or who are typically allergic to blends, this is great news. Because cotton is so soft and rarely causes allergic responses, wearing a cotton t-shirt will feel like you're wearing a cloud.
When you shop for baby clothes, practically everything is made of 100% cotton because it won't irritate the skin. If it's suitable for a baby's delicate skin, it must be suitable for yours as well!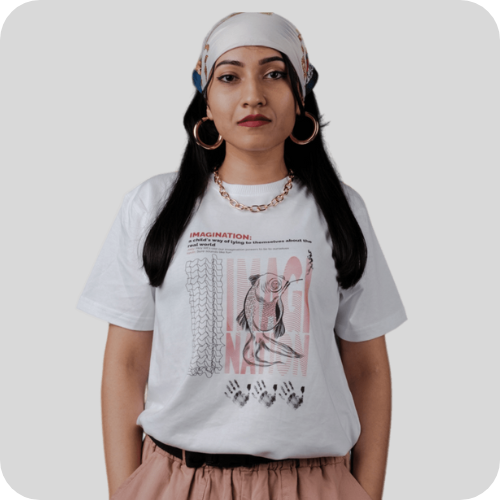 3. Very Resistant:
Usually, you have to be concerned about softer materials degrading quickly, especially after a few washes in the washing machine. Cotton is surprisingly durable despite being incredibly soft.
This means that you don't have to sacrifice comfort in order to choose apparel that will serve you well for a long time. You may feel warm and comfortable while choosing 100% cotton t-shirts without having to worry about them disintegrating after a few months.
Cotton also maintains its shape quite well. Your cotton t-shirts will continue to appear the same for years to come, unlike other types of apparel that may eventually stretch out. An added benefit of a cotton t-shirt is that you don't have to maintain it!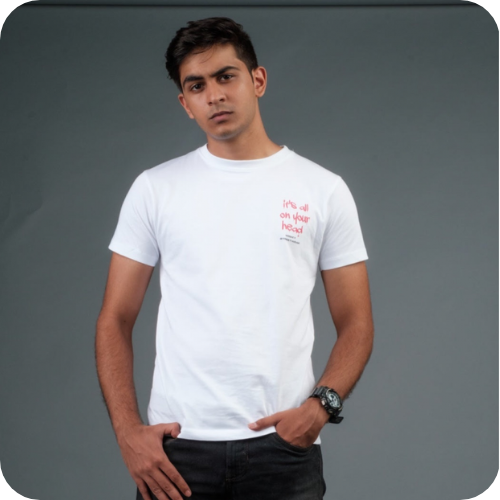 4. No Maintenance Required:
Because cotton is such a hardy fiber, you won't have to worry about upkeep. It can go in the washer as well as the dryer, and you won't have to iron it afterward. It will be prepared for you to wear it!
Also, you are not required to offer it additional care, such as taking it to the dry cleaners. Simply select "delicate" while running a wash cycle in your washing machine.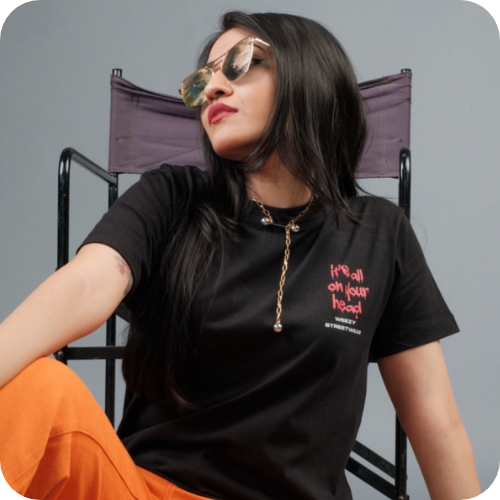 5. Totally Natural:
Since cotton is derived from cotton plants, it is entirely natural. The fibers produced are then baled and spun into usable thread after being gathered and processed in gins. This is how cotton goods like towels and t-shirts are obtained.
Thus, 100% cotton is a great option if you care about the environment. In addition to being entirely natural, it also grows quite sustainably.
Cotton has a low carbon footprint when grown, and the fiber is renewable and biodegradable. Cotton outperforms other fabrics in terms of environmental friendliness and durability.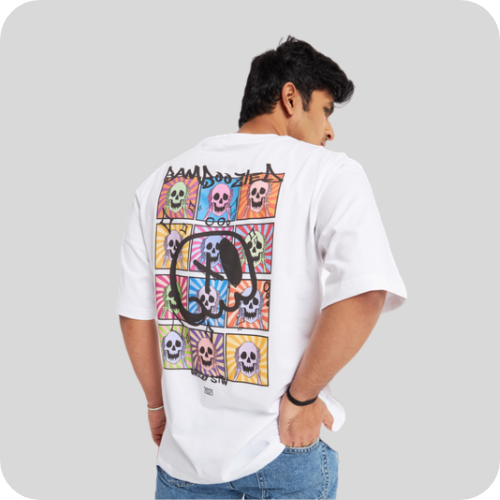 6. No Odours:
Many other materials, especially leather and mixed materials, can suffer from odour issues. This might be annoying for some people and make them feel self-conscious when wearing certain clothes.
Despite being an all-natural material, cotton has the wonderful property of having no scents at all. You won't need to wash it right away after buying it, and you won't need to wash it numerous times to get rid of odour-inducing pollutants.
Your 100% cotton t-shirt will be sent to you, so you may wear it without being concerned that it will emit any odd smells while you're out and about.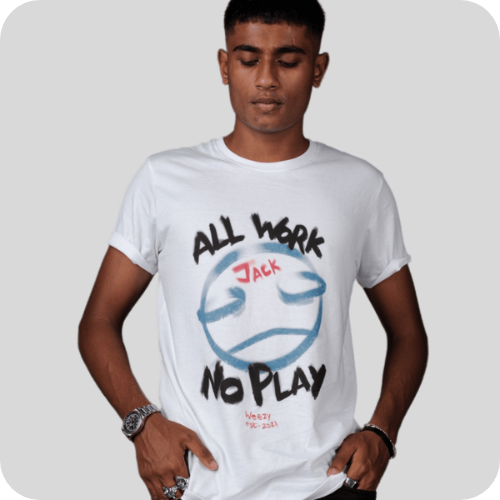 7. Sweatshirts for Summer:
The majority of people think that since it is so hot outside, you cannot wear a sweatshirt in the summer. Wearing a sweatshirt in the summer, however, has a lot of advantages. Layering is a fantastic way to stay cool in the summer heat, and sweatshirts are a great choice for this. They can protect you from the sun and are very comfy.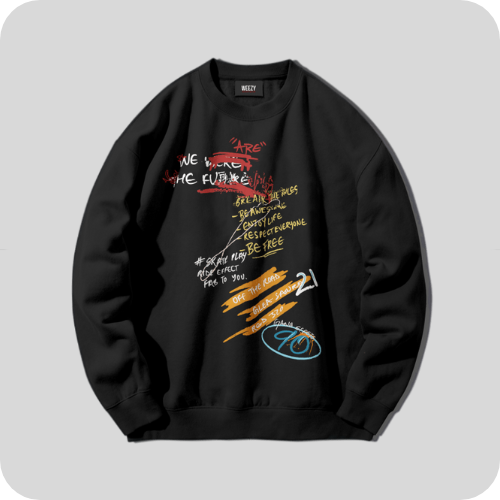 In conclusion, as you can see, wearing t-shirts made entirely of cotton has many advantages. They are not only more practical for daily living, but they are also quite inexpensive. You may simply put together several ensembles without going over budget because of how stylish they are.
Therefore, disregard the shirts made of synthetic fabrics. Get rid of them, replace them, and start reaping the rewards of cotton right away!
Want to be prepared for good weather and require more than just cotton t-shirts? Then place your order for a stylish heavyweight hooded pullover from us right now. Visit our website, for all cotton t-shirts like sweatshirts, hoodies, design t-shirts, and more.